Have you ever wondered what it's like to be a fashion designer? The Playful Promises store asked us what our design queen's Līva Šteina day is like and we were happy to share!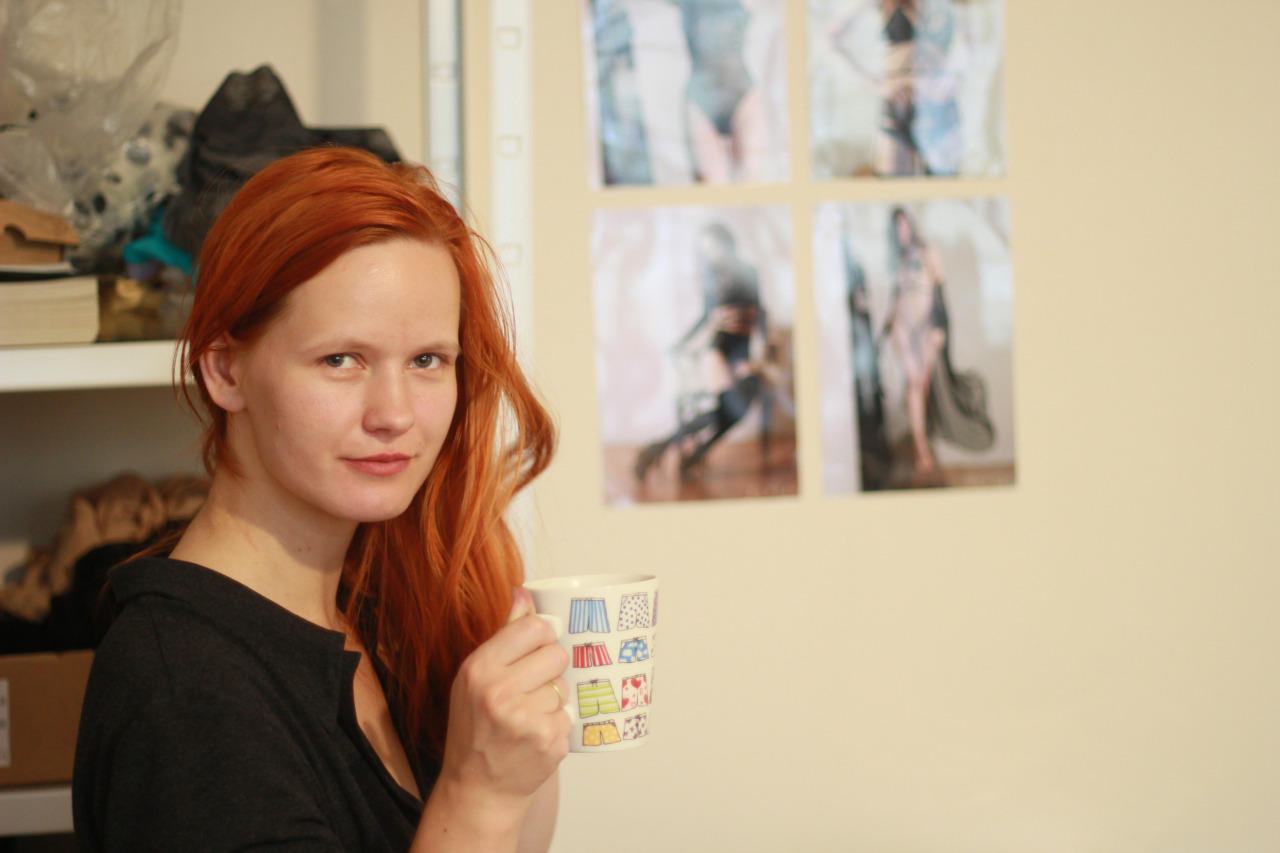 07:00 I get woken up by my 11 month old son Leons at about seven. I start my day playing with him for a bit, and while doing that I review the sketches I made the previous evening – if you get until the end of my day, you'll know why.
08:00 One hour later, I drink my morning coffee and eat something sweet. If I don't get my morning dose of caffeine and sugar, I can get a bit grumpy! To lift my spirits, I check online for new orders and reviews. I read my emails and look through my Instagram feed – it's a major source of inspiration for me, and I like to see what lingerie enthusiasts and other designers have put up.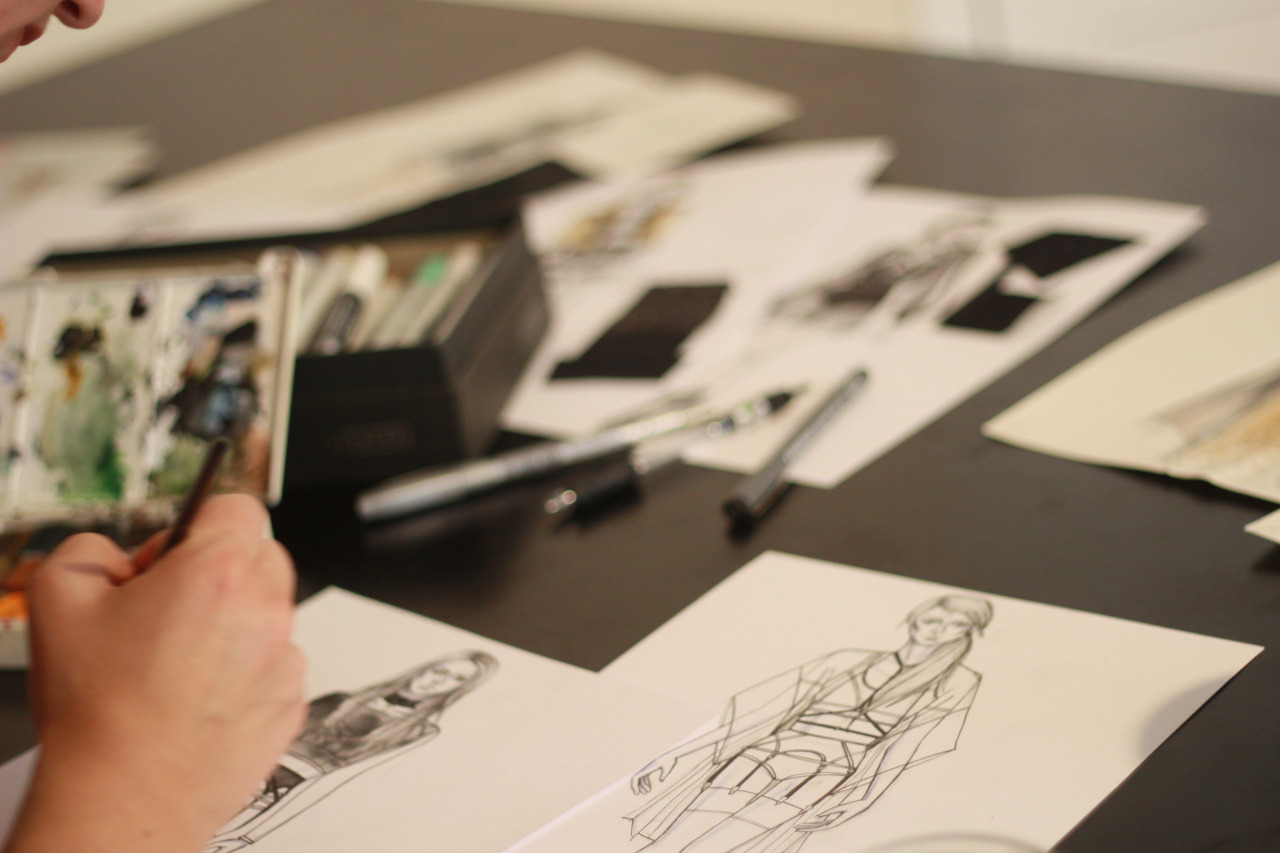 11:00 At about eleven, my baby takes a nap. This is the perfect time to do some sketching. I do it for an hour until Leons wakes up. Then I'm on my way to the Flash You and Me studio – sometimes I take my son with me, but sometimes he stays home with his dad, my husband and the director of our company Raimonds. We are a family business, so there is a crib and some toys in the studio.
12:00 At noon, I arrive at the studio to meet my ginger pack – that's what I call my seamstresses because the majority of them have dyed red hair just like me. There are five seamstresses and a marketing & sales specialist working for us. We celebrate our birthdays and sometimes have movie nights together. And when we are developing new products, our employees test them – it's like a part of the job description! ☺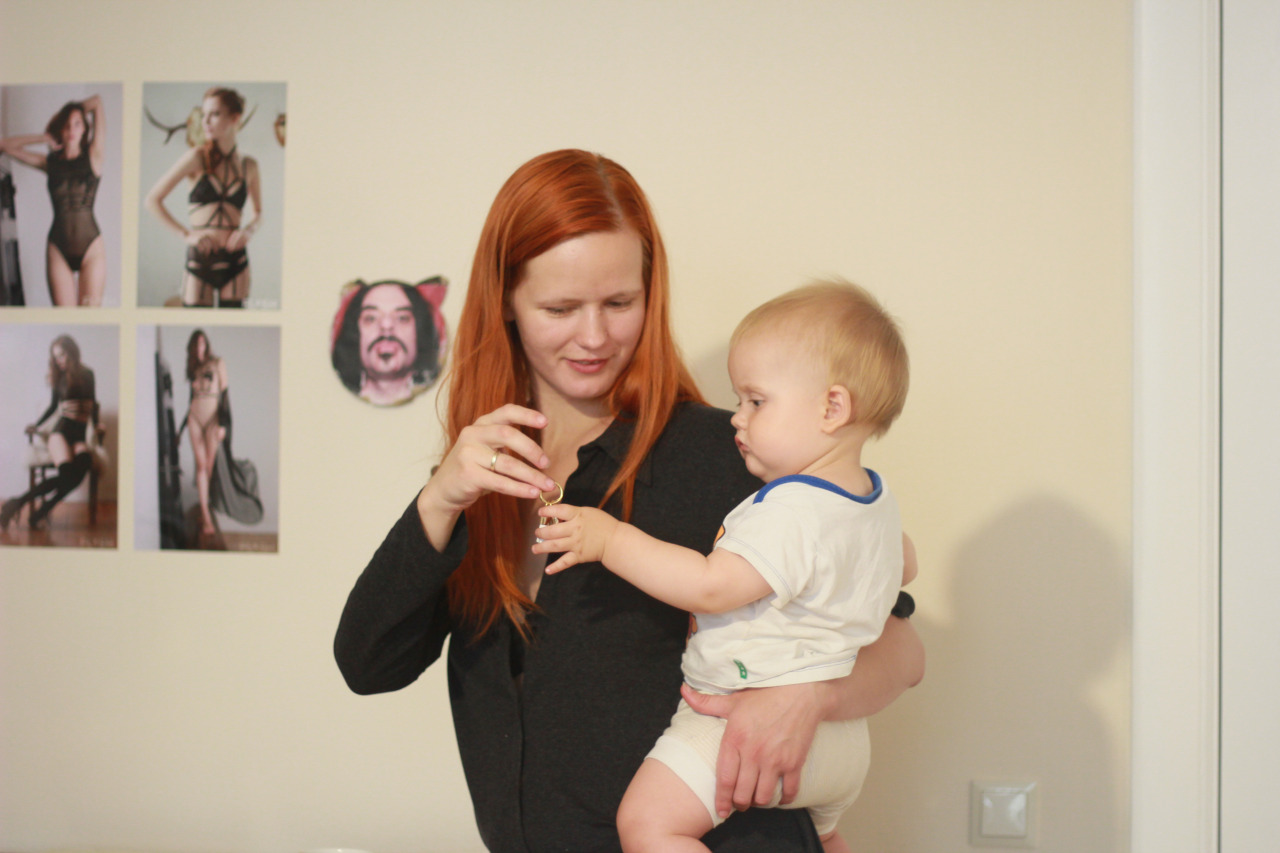 At work, I check the processed orders and work on the custom patterns for our bralettes; we offer them to make sure that every customer gets the best fit for their body. Then I collect my sketches and rearrange them, trying to imagine how they would look on a catwalk. We are applying for the Riga Fashion Week with our SS2016 collection, which will show off lingerie as a centerpiece for an outfit, so I'm sketching, revising and sketching all over again like crazy!
I'm also thinking of new products and directions that the brand could take. Right now we are developing our first underwire bras, which is a very common demand from our customers. And because our newest collection will be based around the lingerie as daywear trend, we are working on transparent beach wear and swimsuits, as well as kimonos.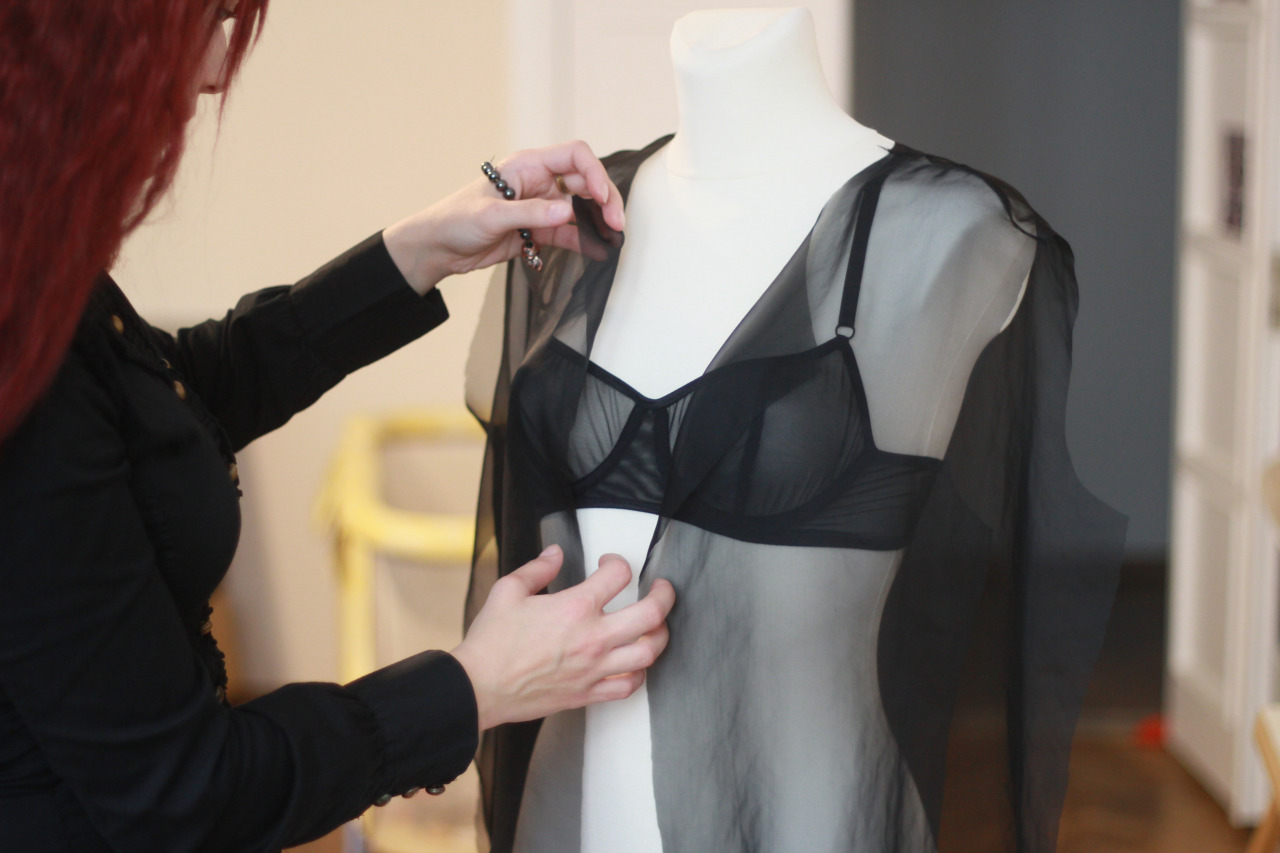 19:00 I finish everything I had been working on that day and take time to appreciate the results! Then I meet my wonderful husband and we talk about our day, but we have one rule in our household – no more talking about work after 20:00! We eat dinner and have some precious family time.
After the baby goes to sleep, I watch the latest horror movies and TV shows about vampires while making new sketches – I have to check them in the morning to make sure I haven't been influenced by them too much ☺