[vc_row 0=""][vc_column][vc_column_text 0=""]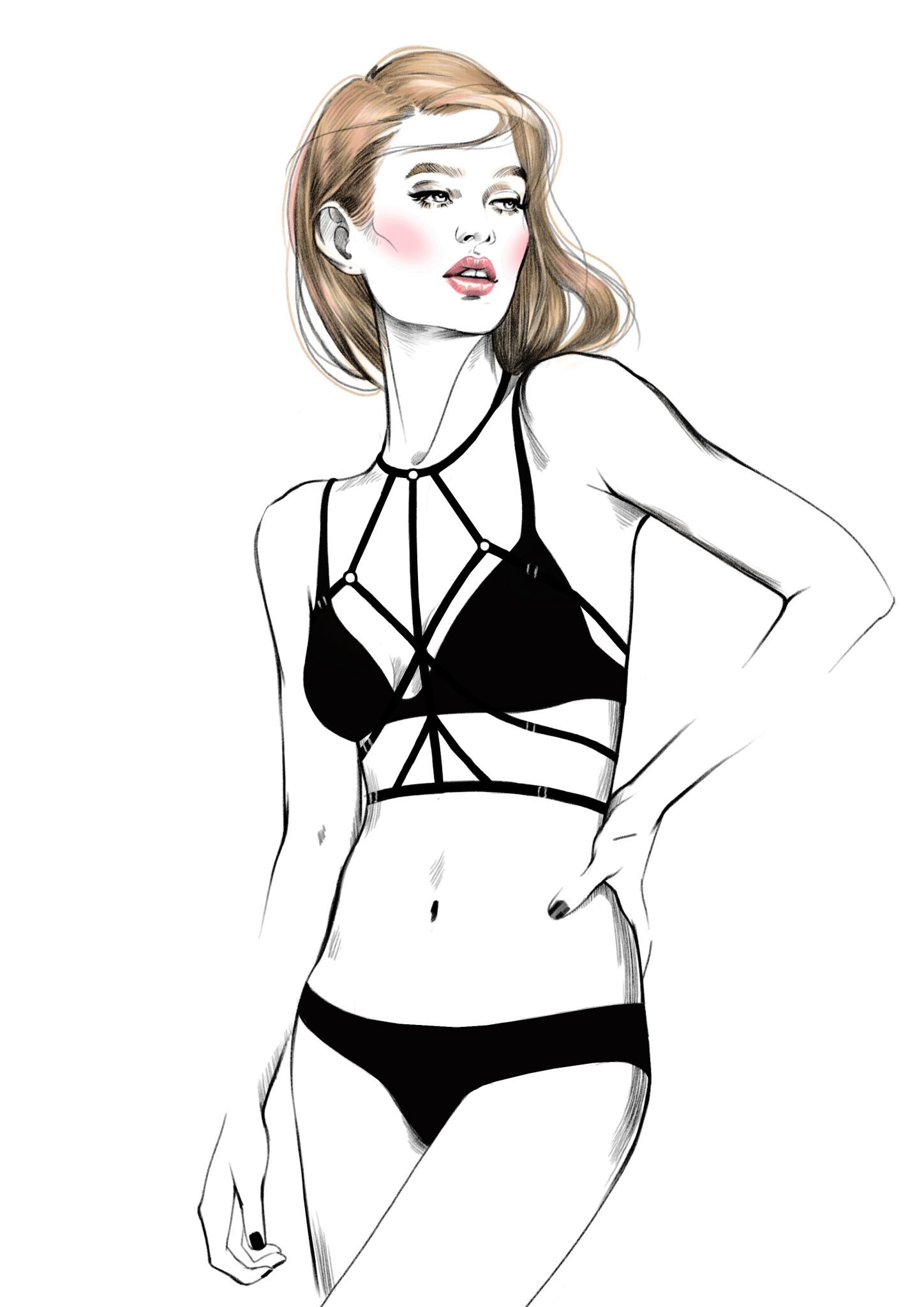 When making a harness, we always try to imagine the woman wearing it. Is she flirty and sweet, or is she unapologetically sexy? What would she like to wear and how would she do it? So we'll be doing blog series on each one of our harnesses with illustrations by Alina Grinpauka, the inspiration behind it and style tips!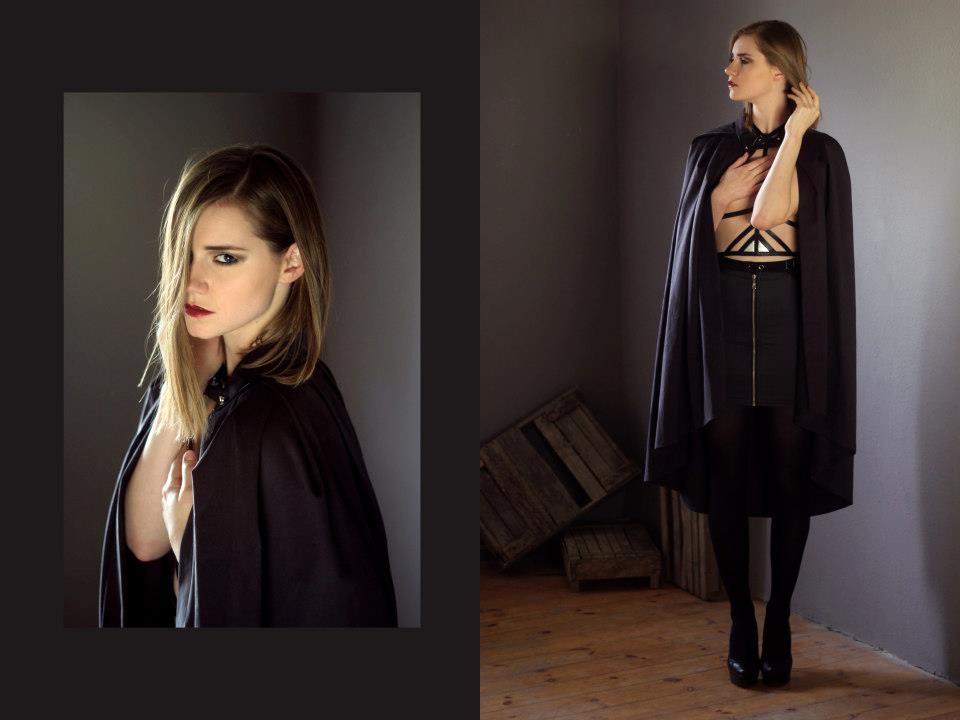 Our most popular and widely-recognized style is The Ruby harness. This intricate design is also our bestseller – we have sold more than 500 Ruby harnesses and they are still going strong! The design as you see it today was first designed in early 2014, but not in red or black as you would think. The first Ruby was made in navy blue with golden sliders and rings, so at the very beginning we just called it – that complicated Superhero harness! 🙂
If you are wondering where the idea comes from… Well, it was sitting in my brain for quite some time! You can see the photo from my last pret-a porter collection "Secrets", where something very similar to Ruby is worn under the cape. This collection was released back in 2012!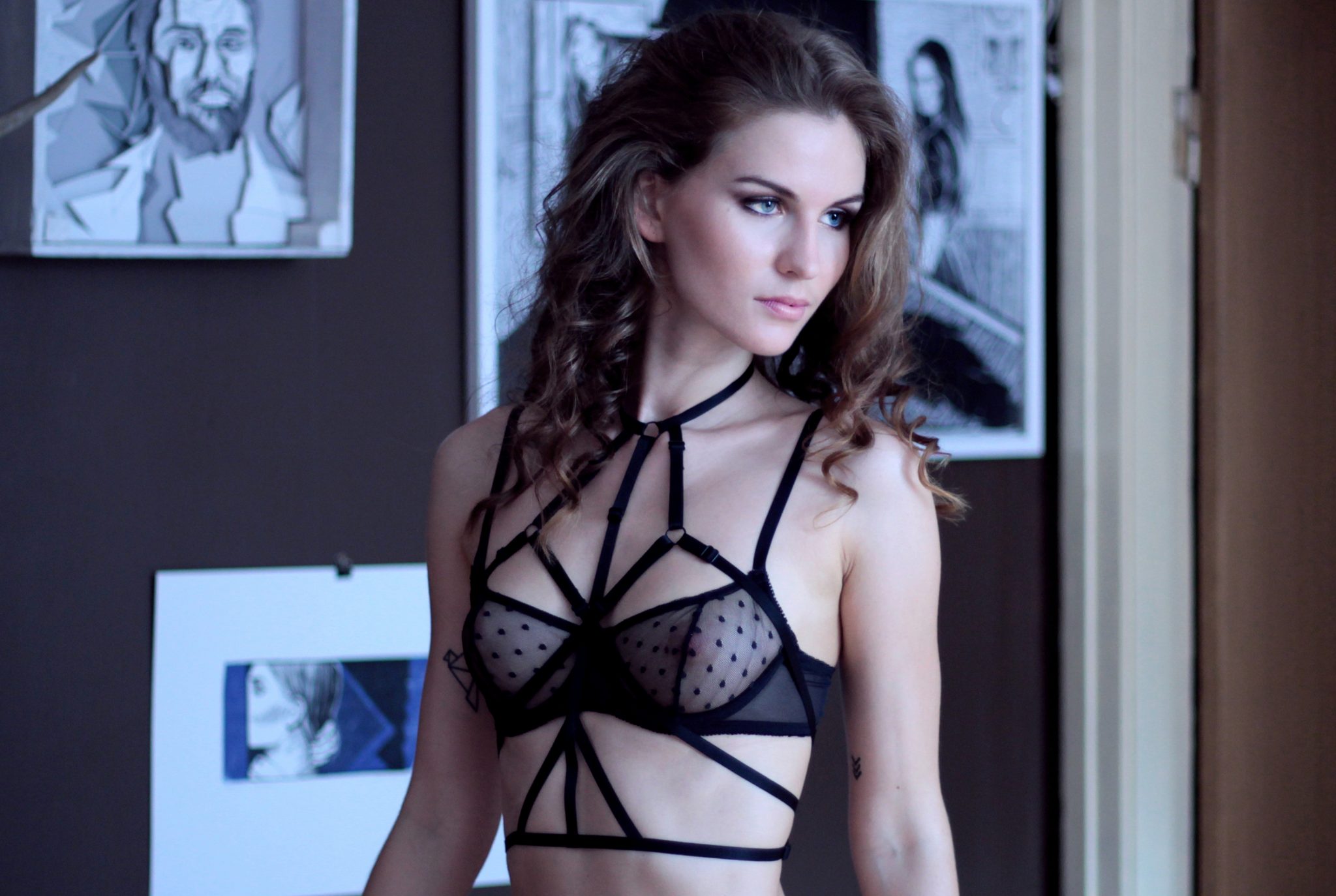 The black version of this harness was released only at the end of summer 2014 and that is when the things really started to happen. Ruby harness was my first product that really made me feel like I have finally created something really great that looks good on everybody and that people actually wanted to buy. It made all my efforts worthwhile and that is when I realized that I really wanted to create lingerie and all the little, short, long and sheer things around lingerie.  I am pretty sure that I will have this framed up on my wall some day 🙂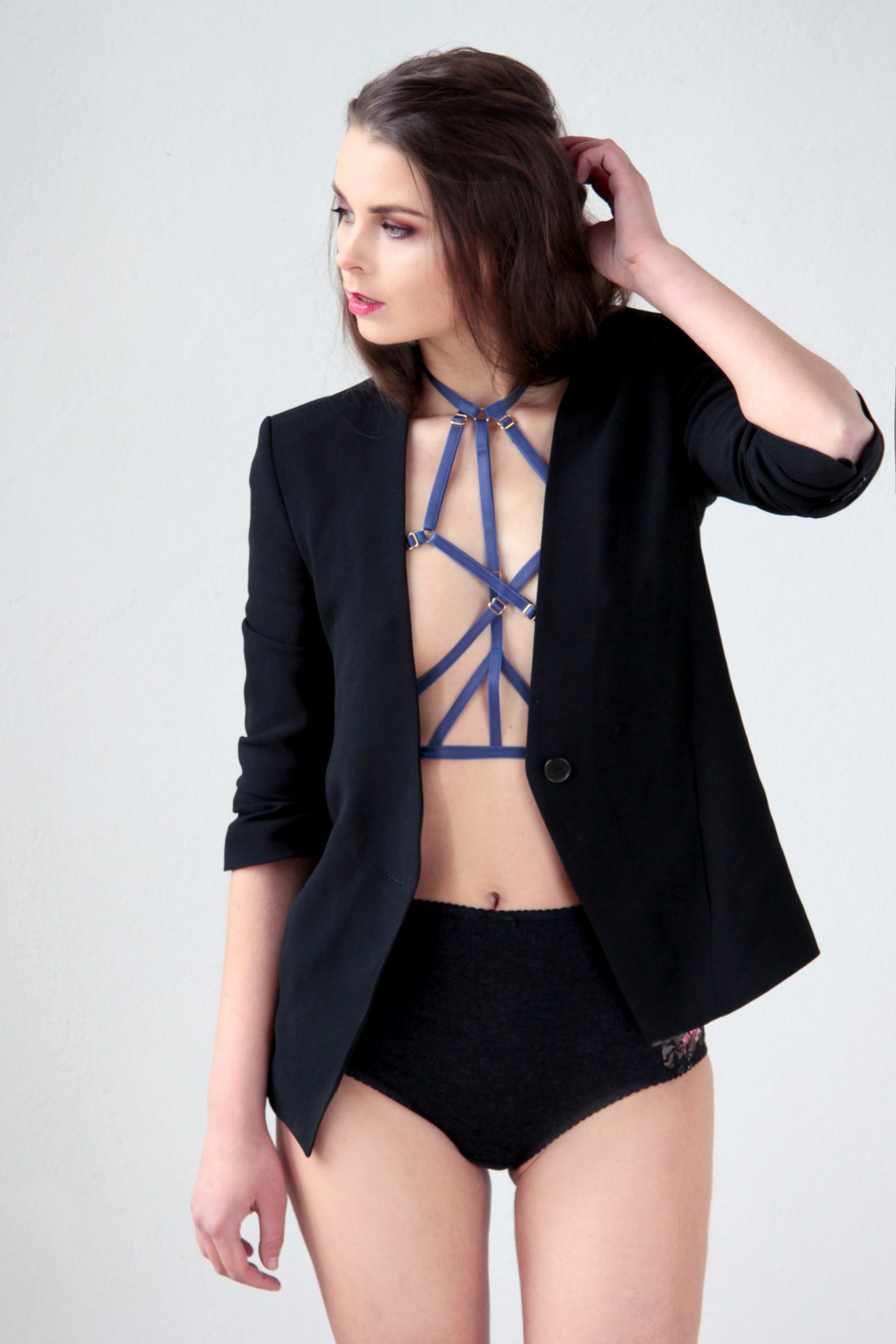 When I decided to name it, this harness got its name from the jewel ruby. I imagine that the person wearing it is confident, passionate and daring, both in their fashion sense and life choices. Ruby is a show-stopper and if you incorporate it in an outfit, no doubt it will turn heads! It comes in all colors we have, from sexy black and pure white to mint, lilac, red, silver, navy and purple.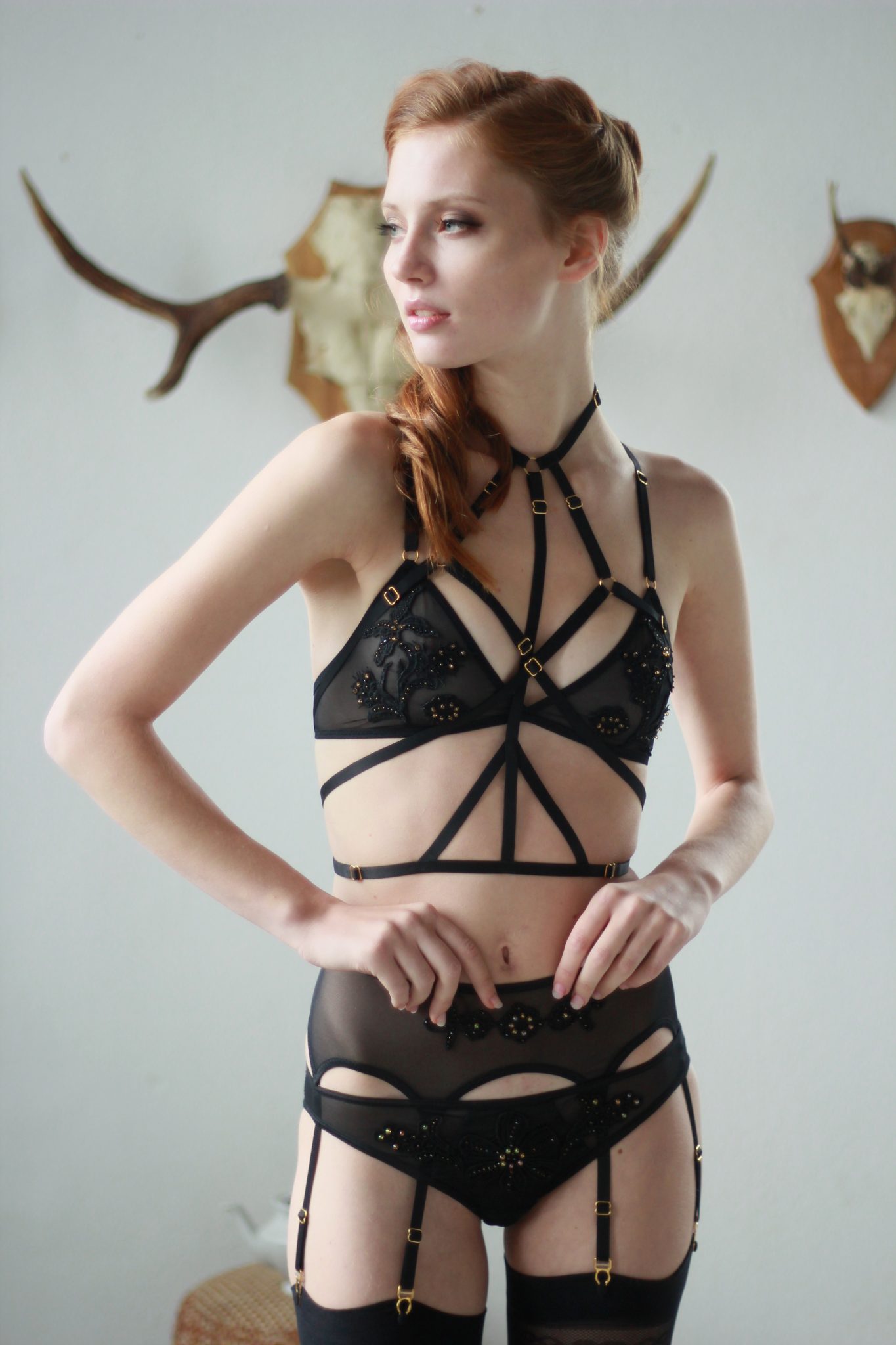 Style tips
We recommend it for women with smaller chest, although bustier ladies rock it as well!
The Ruby harness looks stunning on its own or with lingerie, bet you can also incorporate it in your everyday style. It is gorgeous when paired with a white button-down shirt, worn over a dress or peeking out of a top. It is also a great choice for wearing under sheer clothing, so go ahead and choose your color!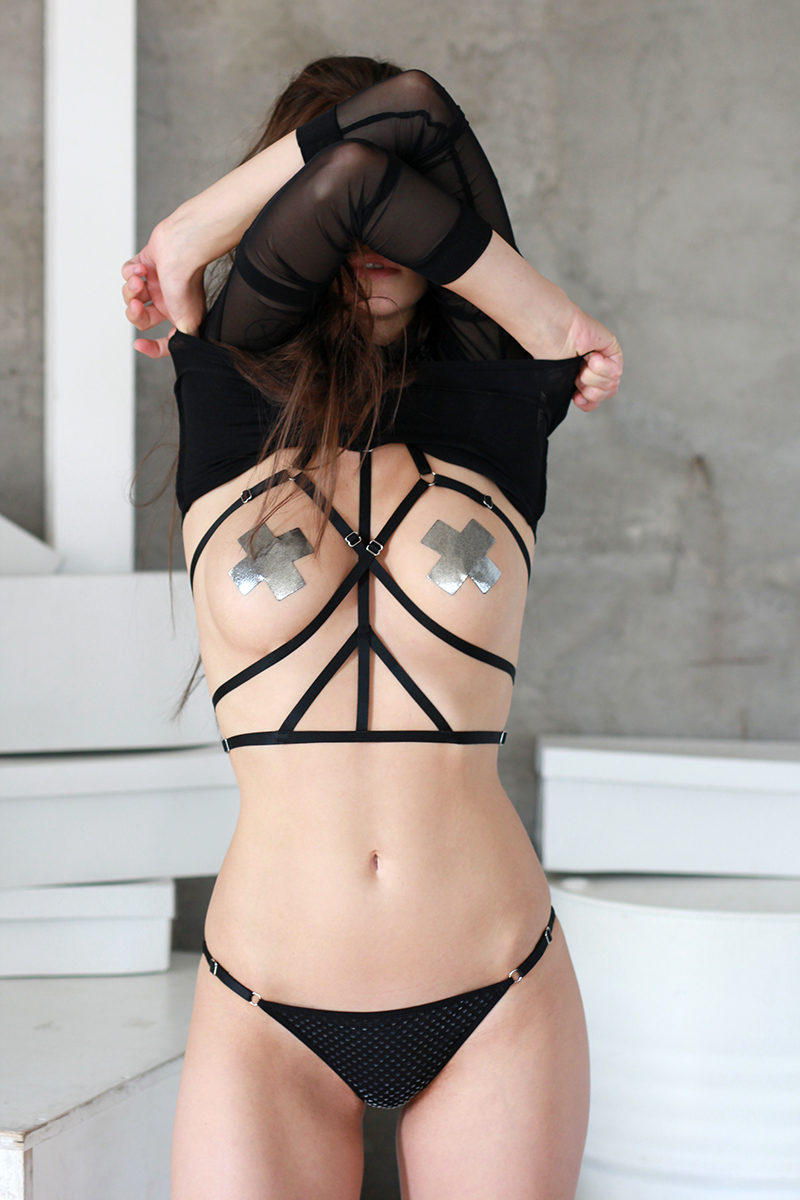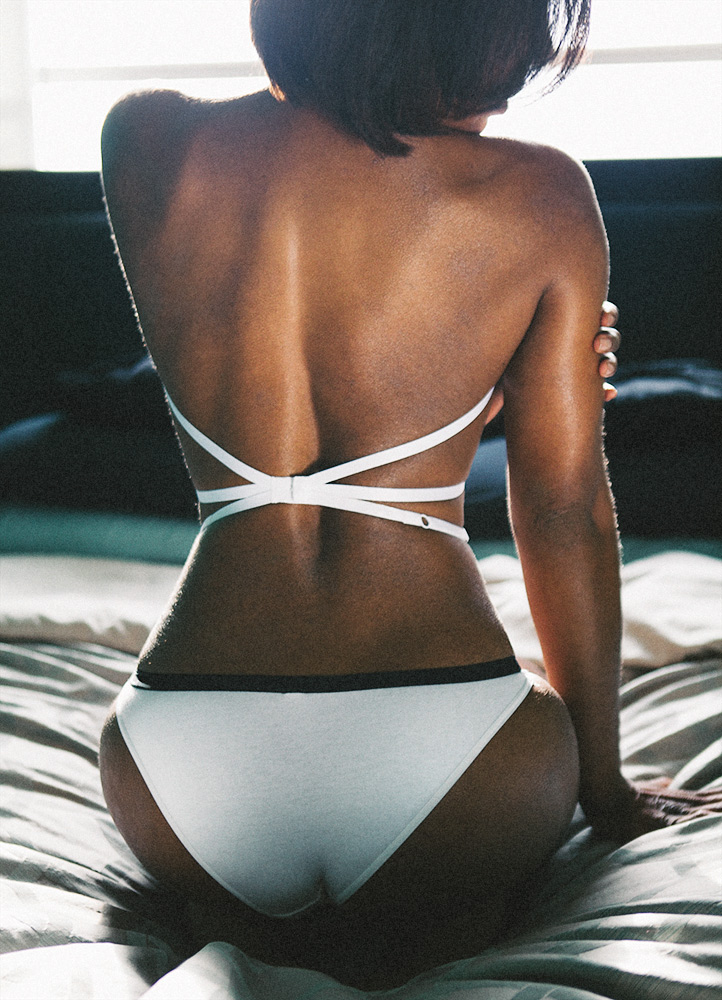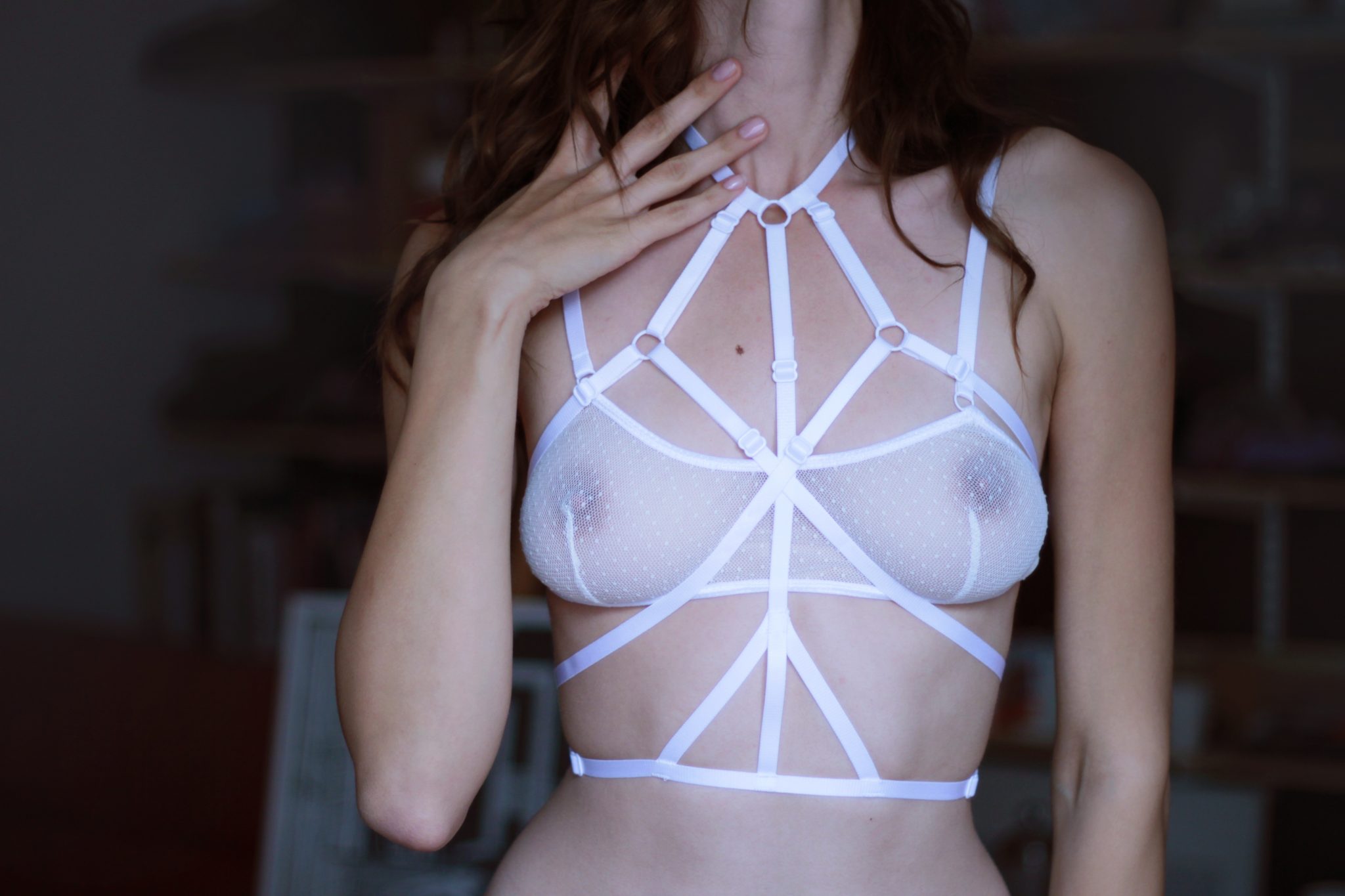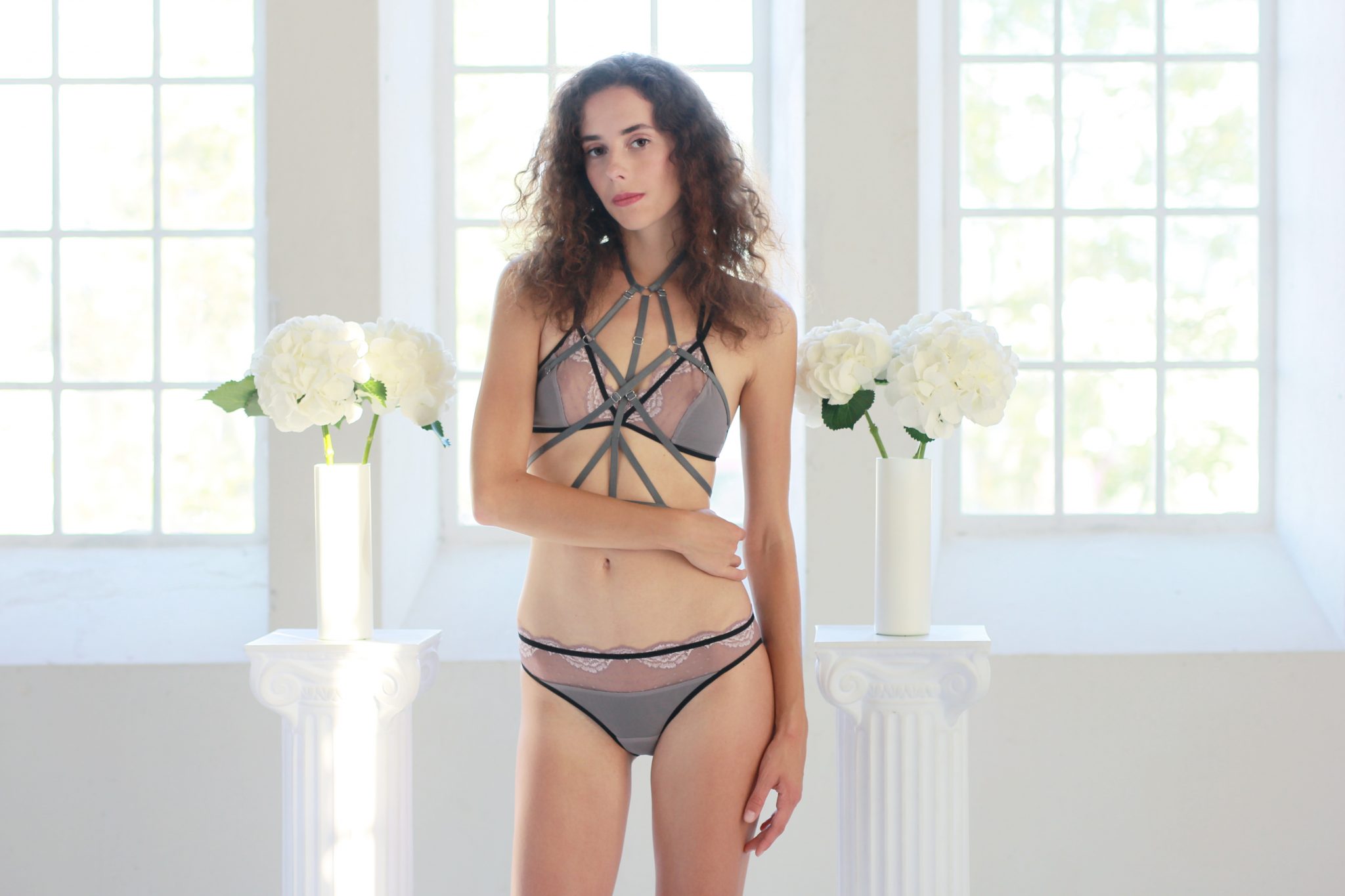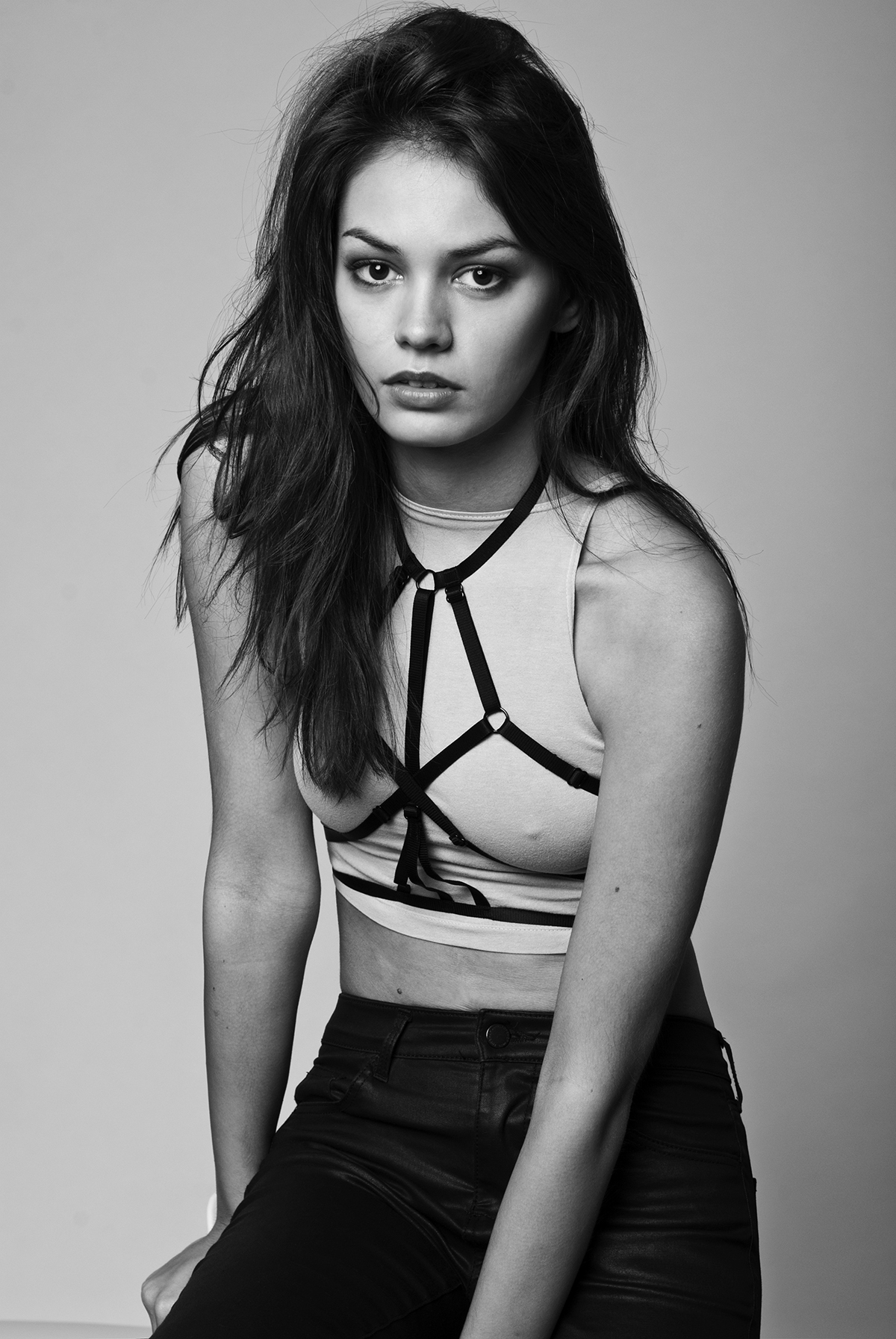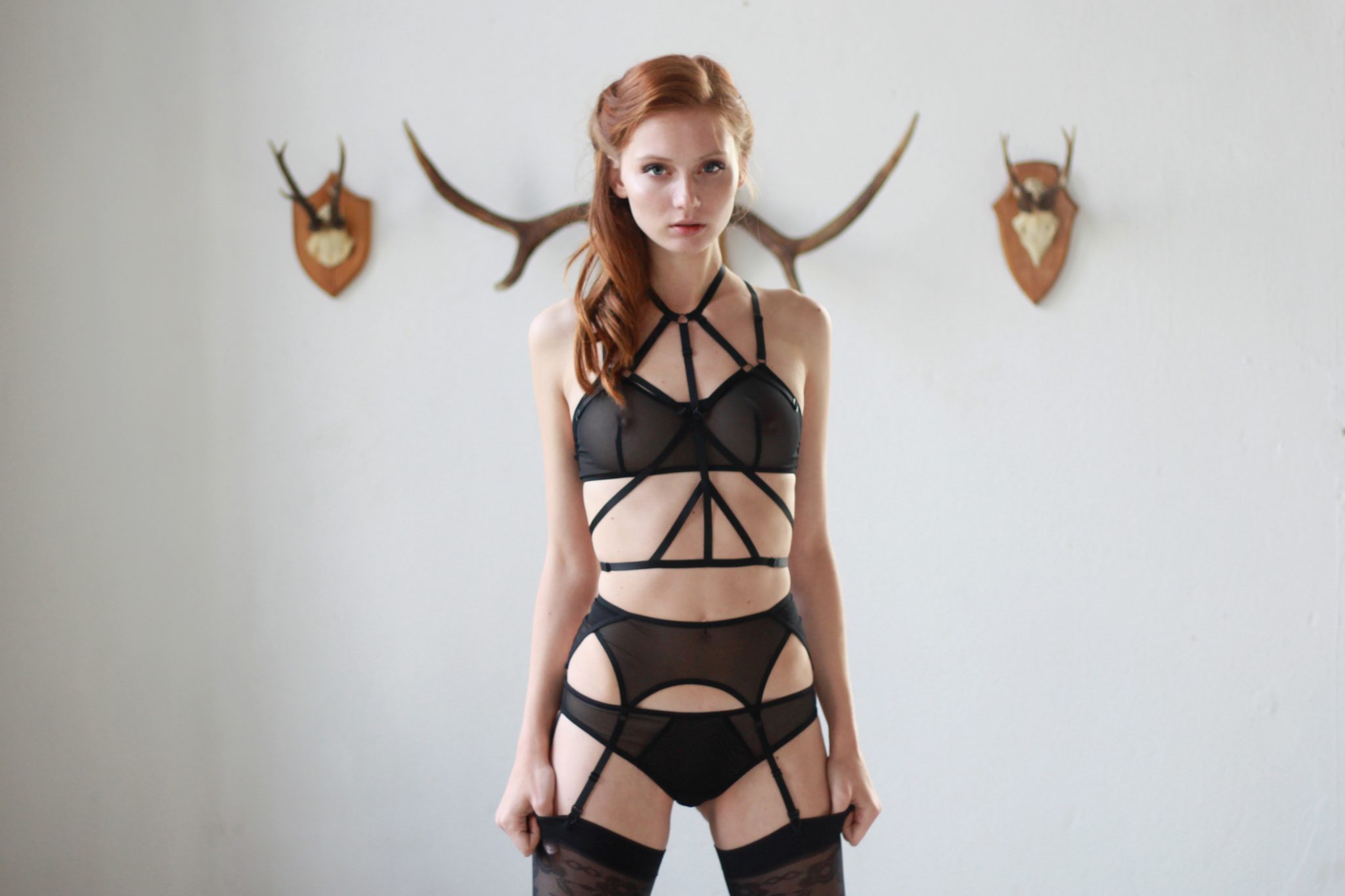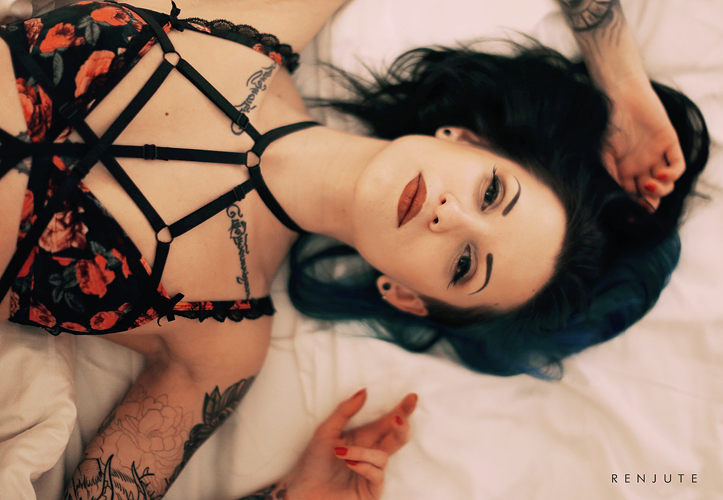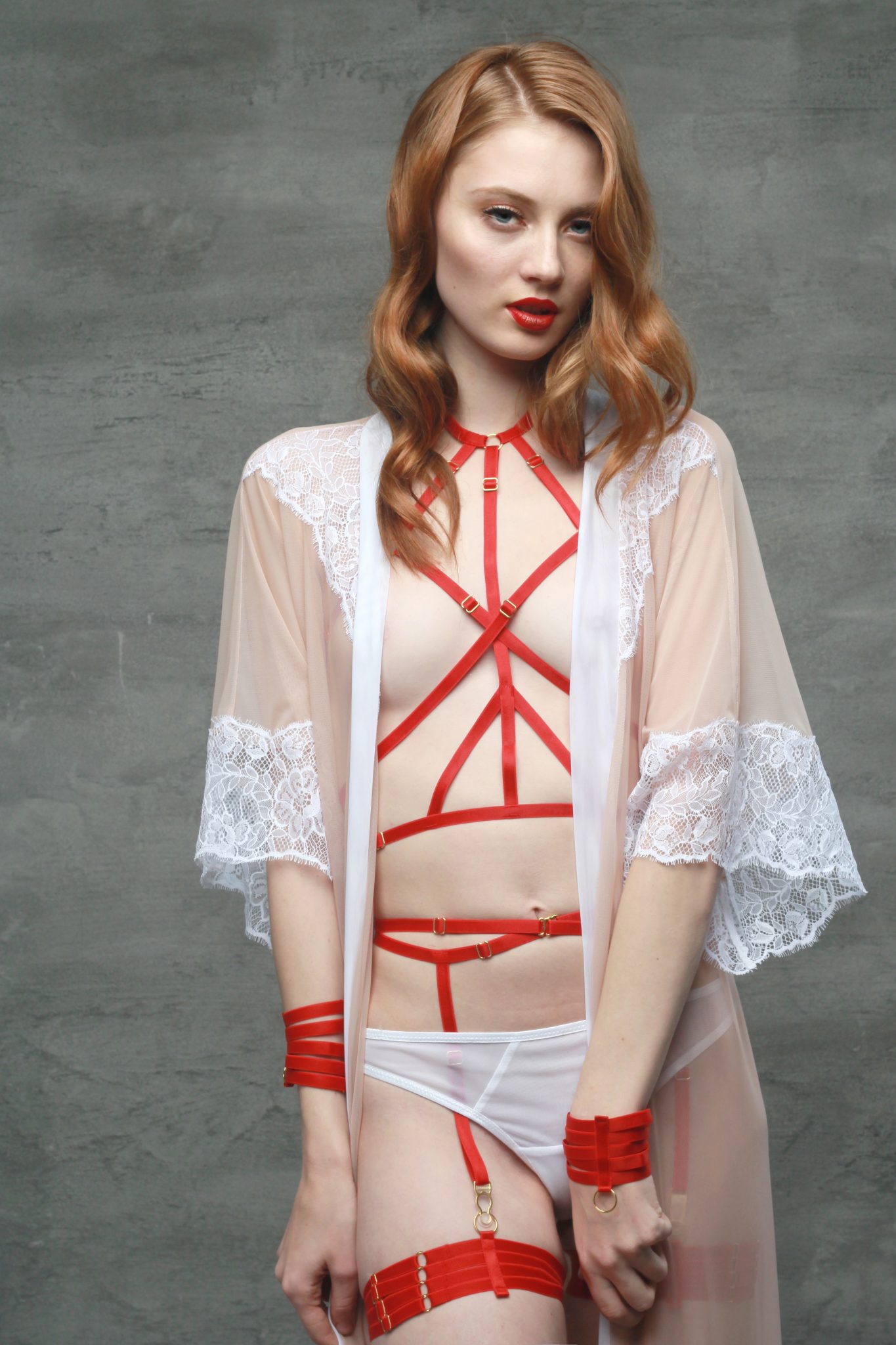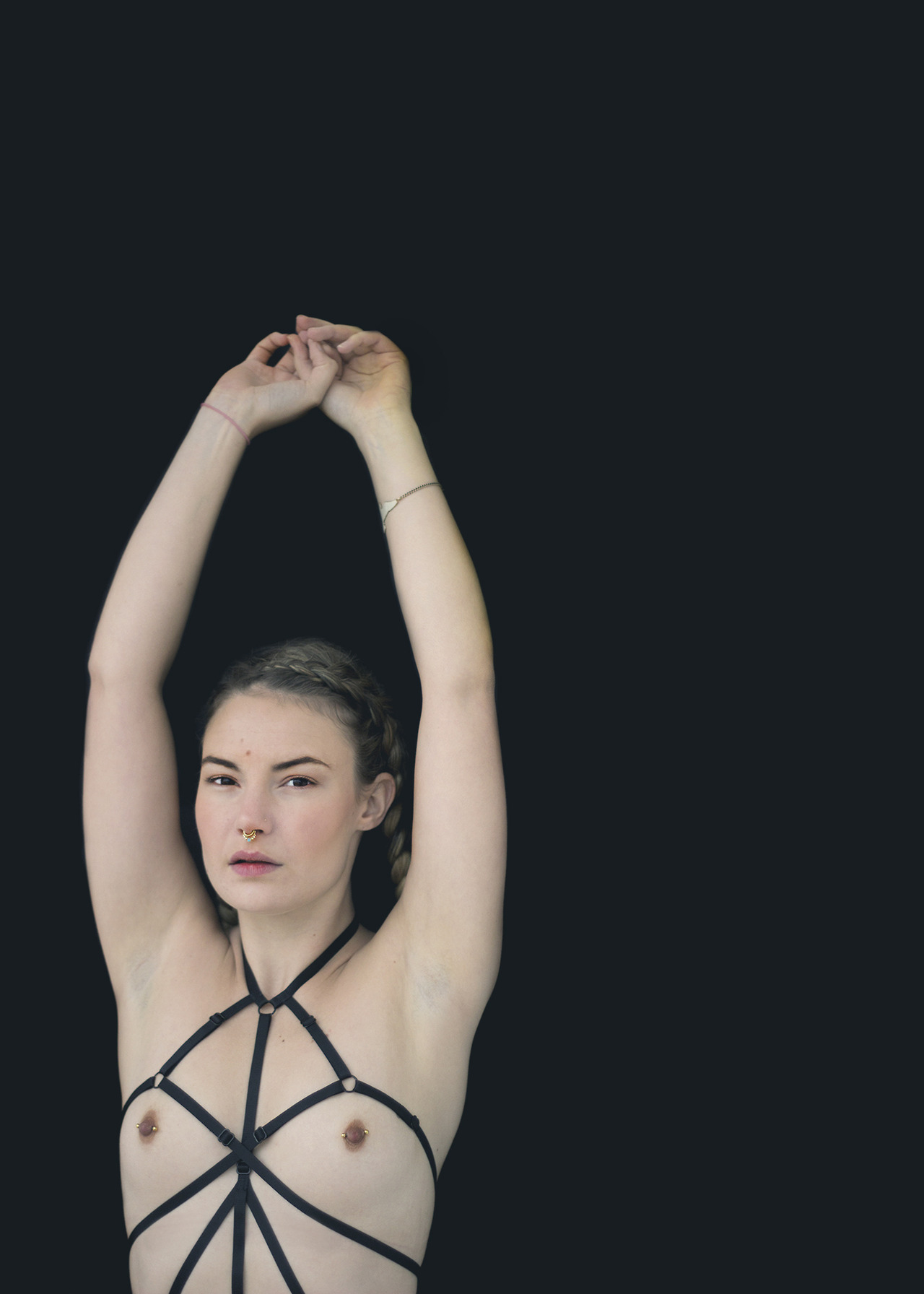 [/vc_column_text][/vc_column][/vc_row][vc_row][vc_column]