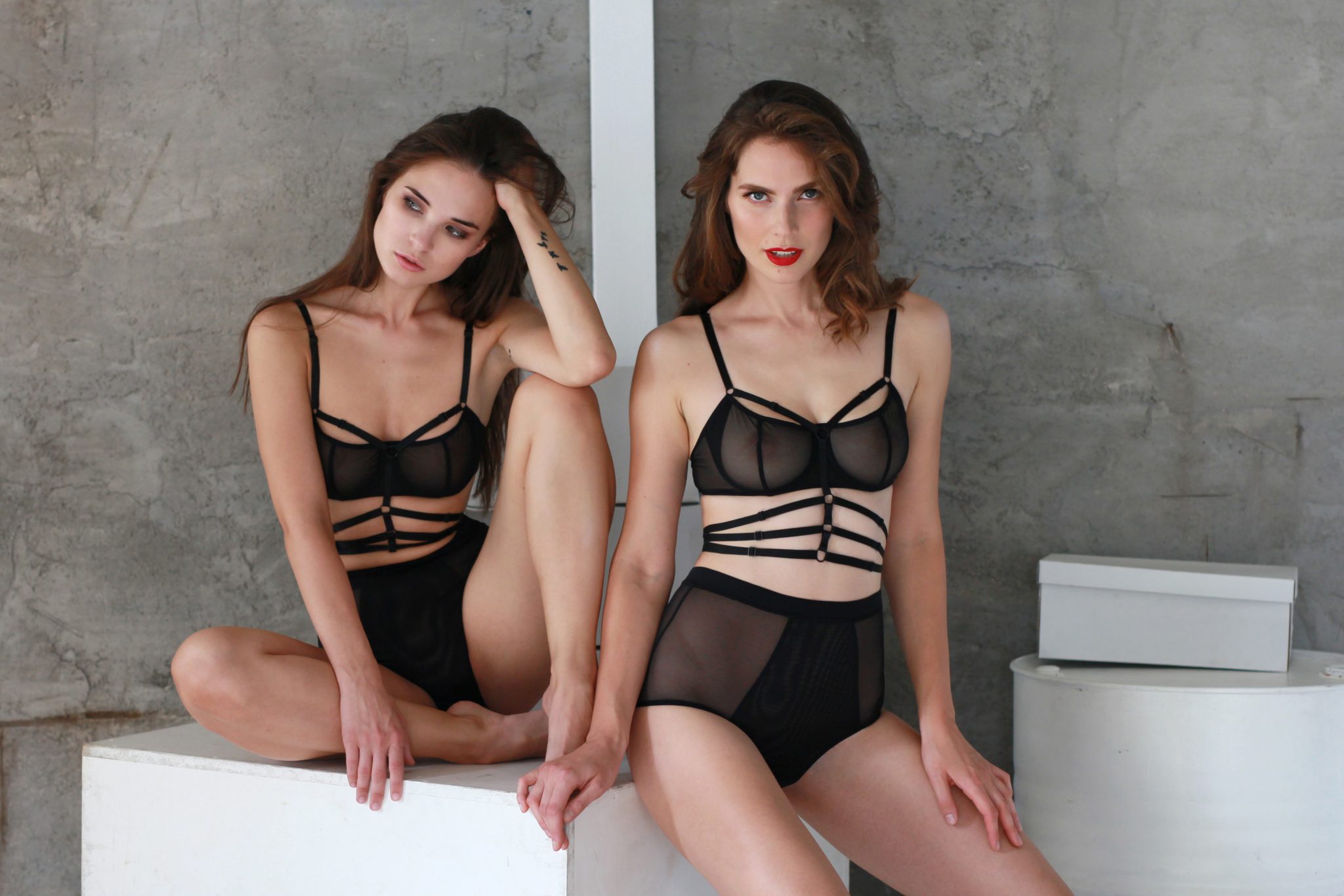 Flash You and Me lingerie is made with You – yes, the whole lot of You – in mind. When put on a body, it's You that gives our lingerie a character, it's You that makes them your own!
A bra, panties, bondage accessories or any other item You wear will look unique and completely different than it would on another woman. They can look playful, seductive, innocent, flirty, sexy, romantic, sophisticated, quirky and HOT AS F**K! Your personality and confidence is what shines through.
We dressed two different models in our lingerie to show you how versatile the pieces can be. Mix and match Flash You & Me Lingerie, create unique combinations, let them blend with your style. Be yourself and have fun!
Models: Vlada Suleimanova and Māra Sleja
Makeup and hair by Aija Ūdentiņa
Photo by Līva Šteina