[vc_row 0=""][vc_column][vc_column_text 0=""]Last year all I wanted was a little black swimsuit – no paddles, no push-ups, no golden rings and no prints… It turned out to be a mission impossible. So, of course, I had no other choice but to make my own. And by "my own" I don't mean like one swimsuit just for myself, I mean a whole collection, because I couldn't choose from the designs…
First, you should know, that everything I have learned about lingerie have been by my own findings, by the help of internet and practice. Flash you and me is run by a self-taught lingerie designer, so I always look for another challenge in this sphere. And swimwear sounded like fun so I went for it!
The first part was easy – I selected some basic designs for different type of figures – triangle bikinis, halter tops and high-waist knickers, but I felt that it needs something more – that little bit of extra in the swimwear world. So this summer you can see some new designs added to the collection – like the bondage set, brazilian-cut bikinis and new monokinis. All the designs are made with adjustable  straps to ensure a perfect fit even if you are in between sizes. There are no strings to be tied (or untied) by someone else (believe me, this has happened to me more than once), all the closures are in front to be made easy to wear.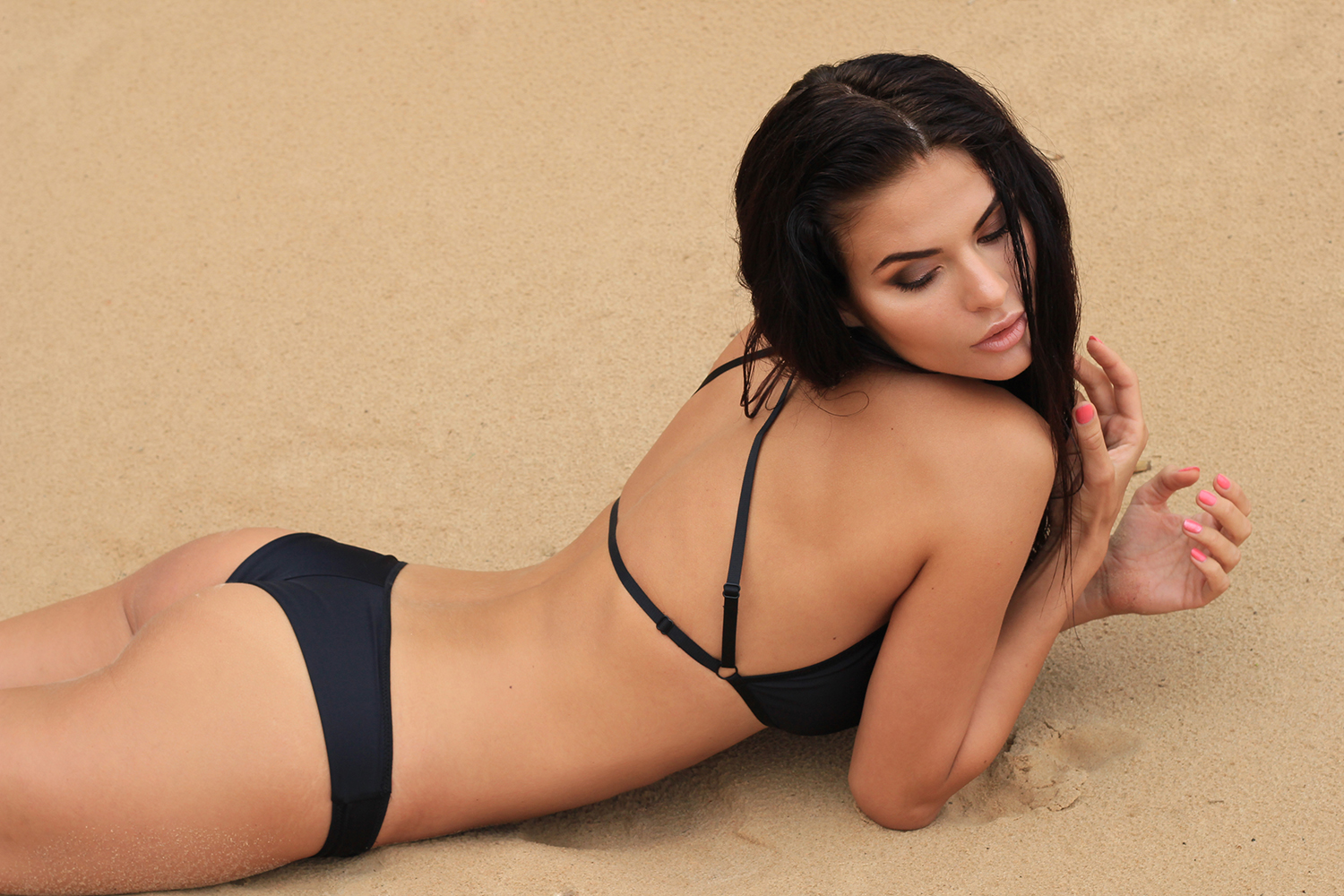 The first comment that I got from one of our male clients was that the swimsuits were too covert. Well.. If you are looking for barely there bikinis, than this is not gonna be the collection for you. Our swimwear is meant for swimming – in pools, in lakes or beaches. The material is made from a recycled tread that has a very high resistance to Chlorine, salt and ultraviolet rays. Is takes it's true form when it's wet – the fabric forms to fit perfectly to your body, it won't slip up or down.
The whole swimwear  collection is created so that you can mix and match all the pieces to find your perfect little black swimming suit. Combine it with our kimonos and mesh dresses or tops to complete your look and go have fun at the beach!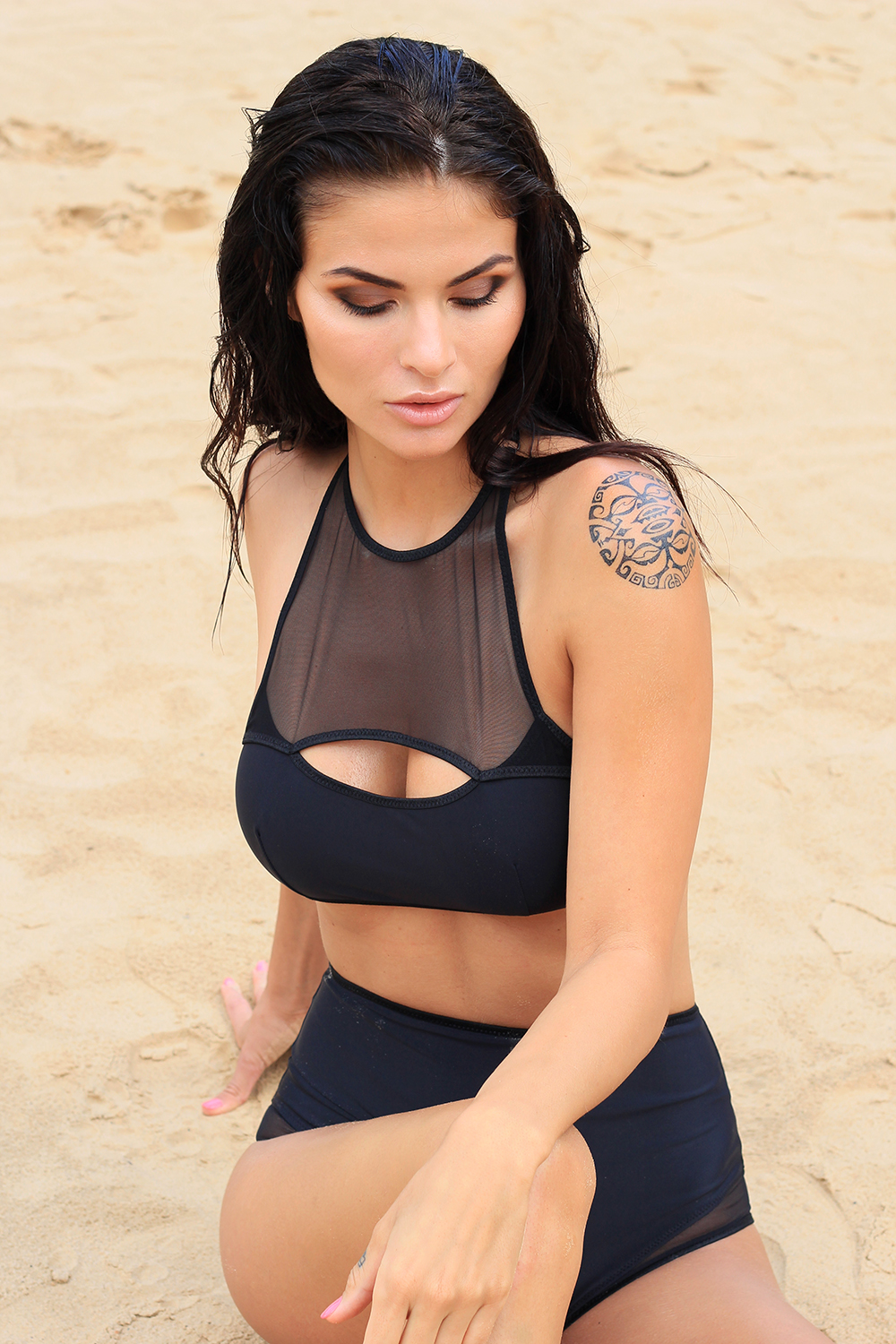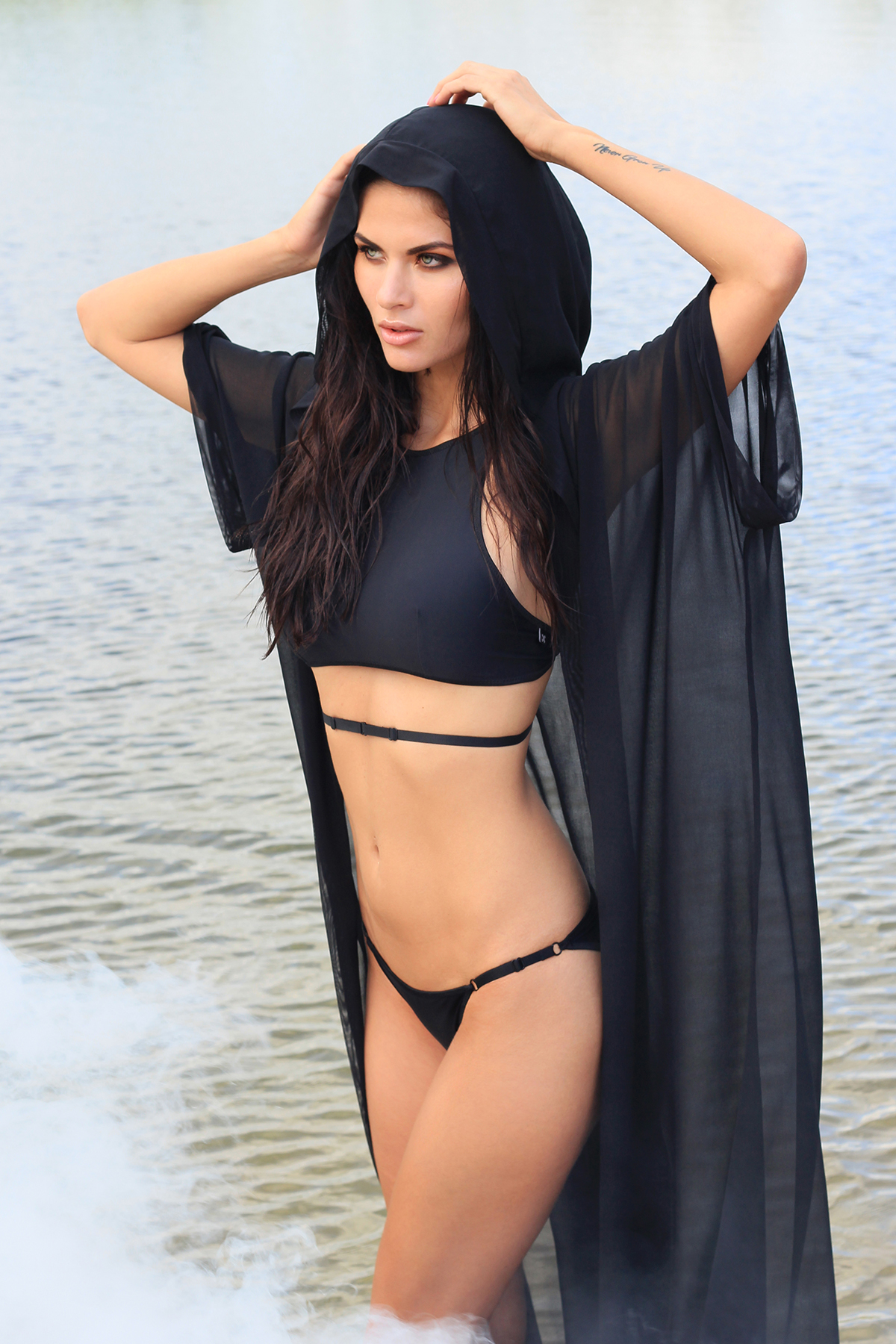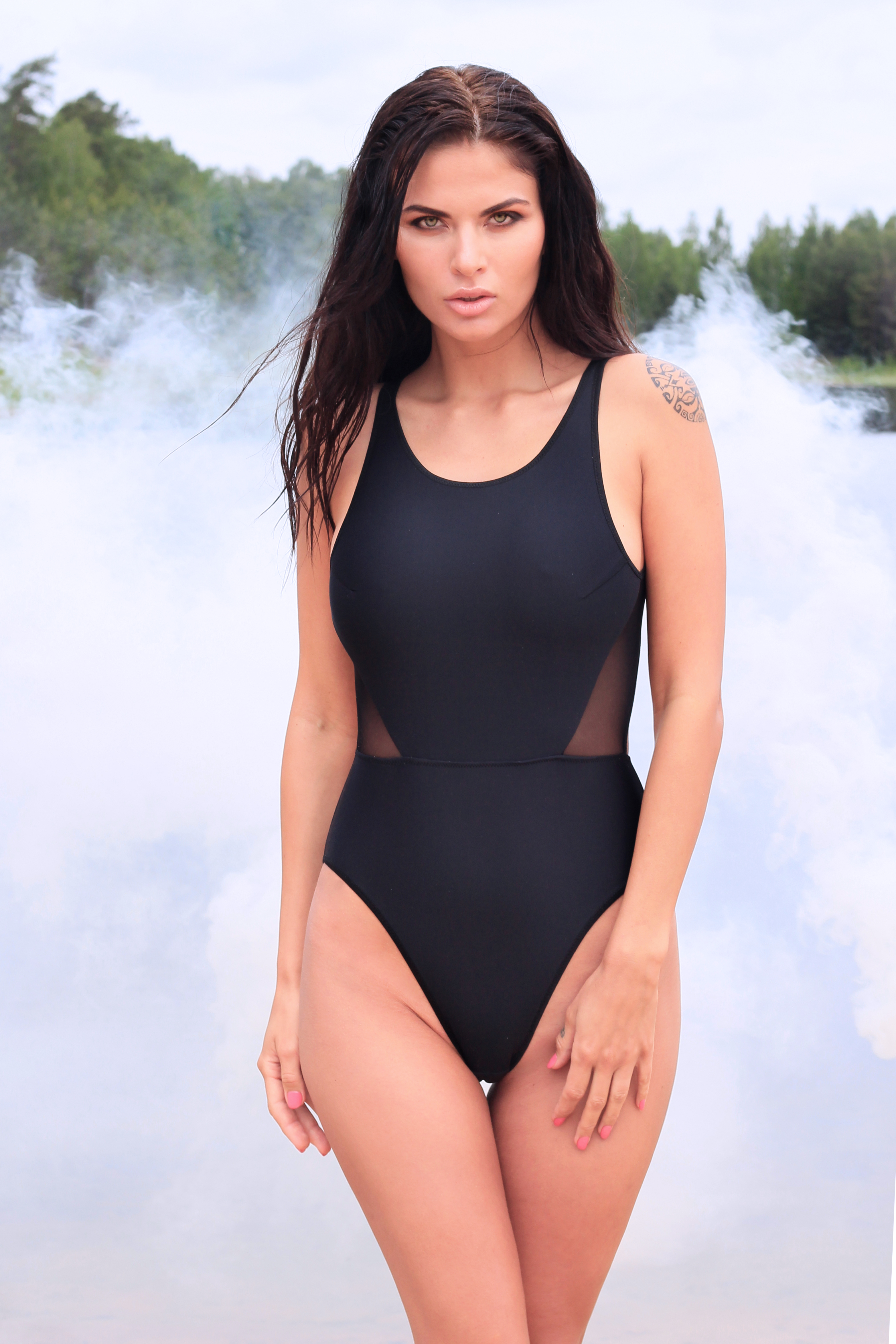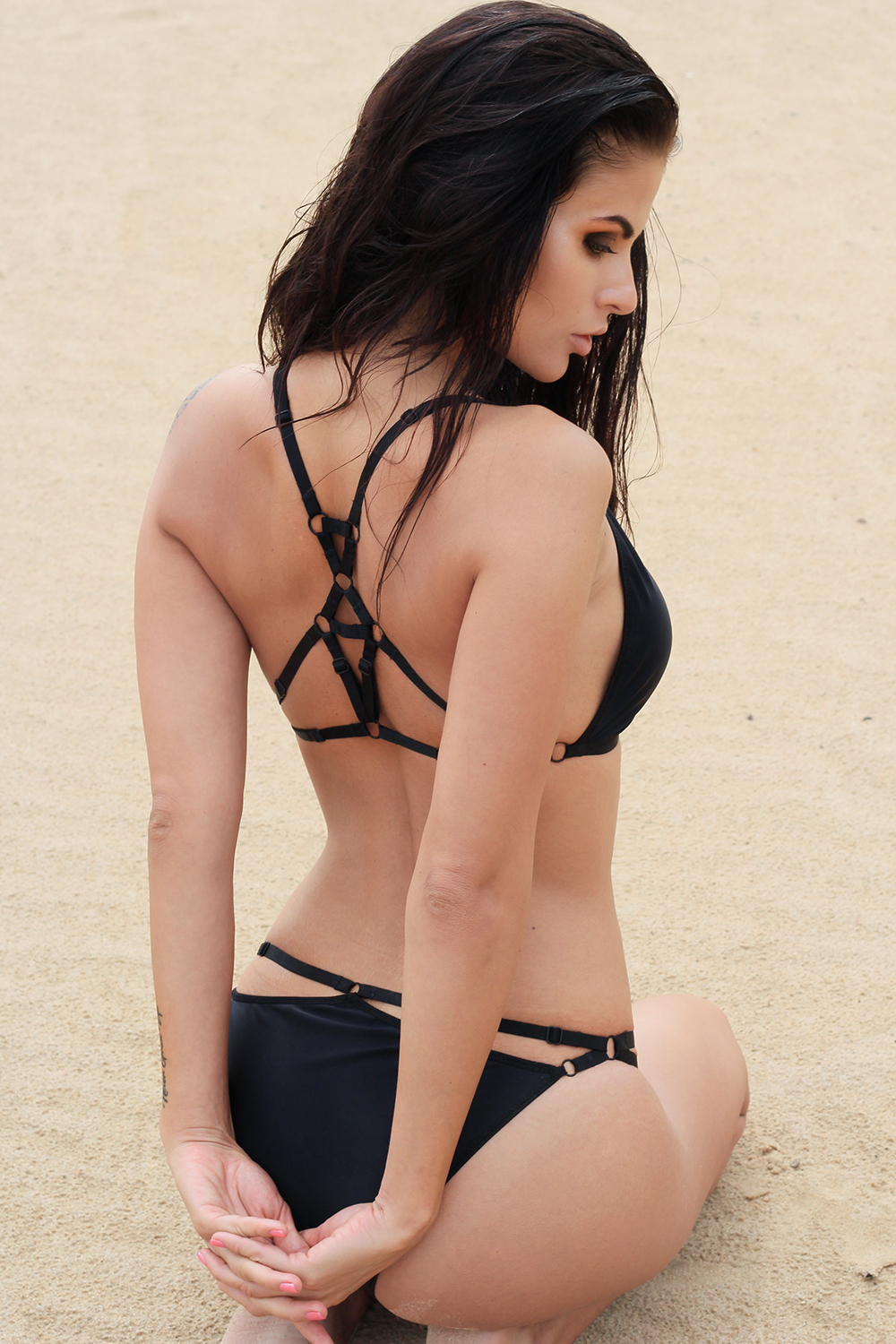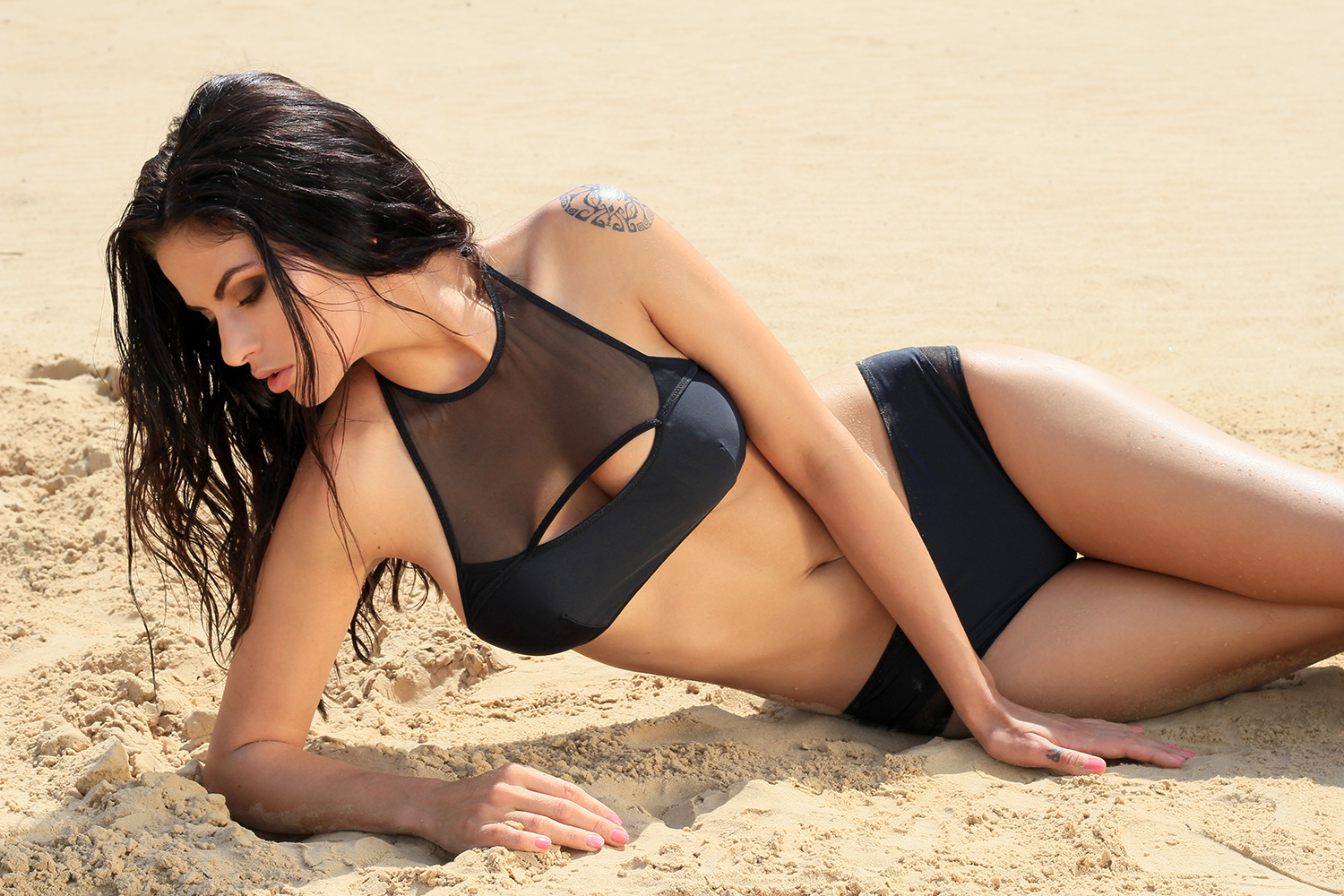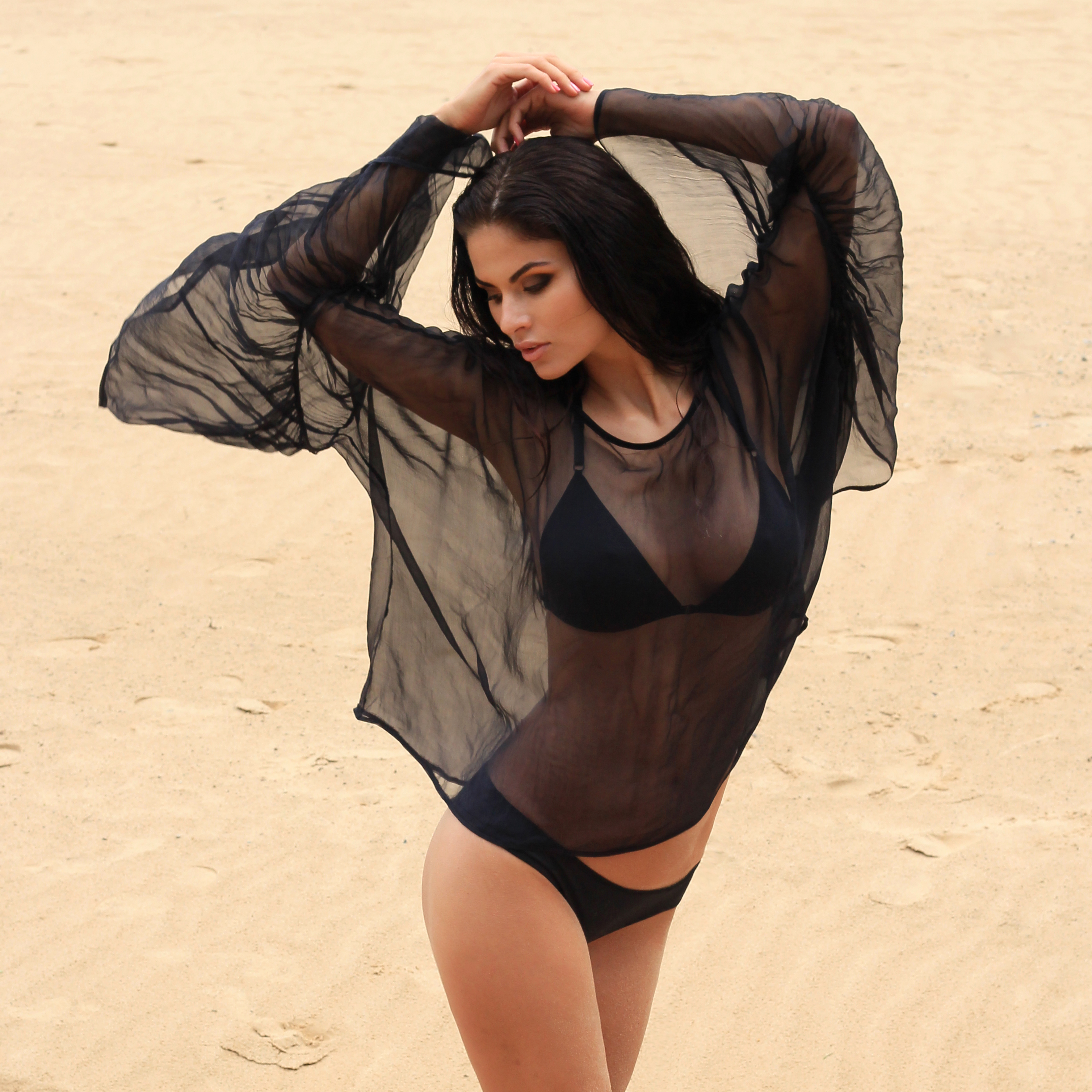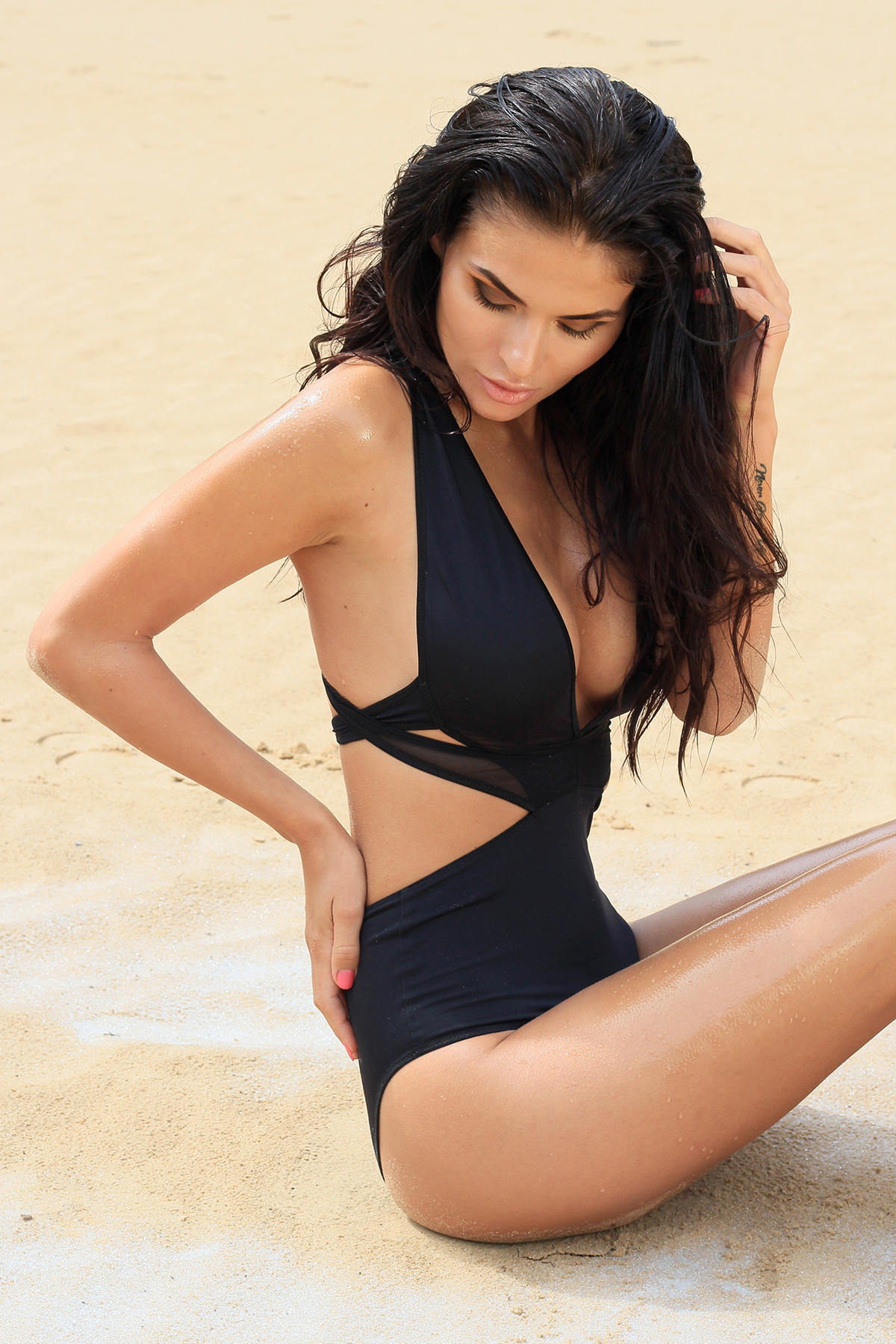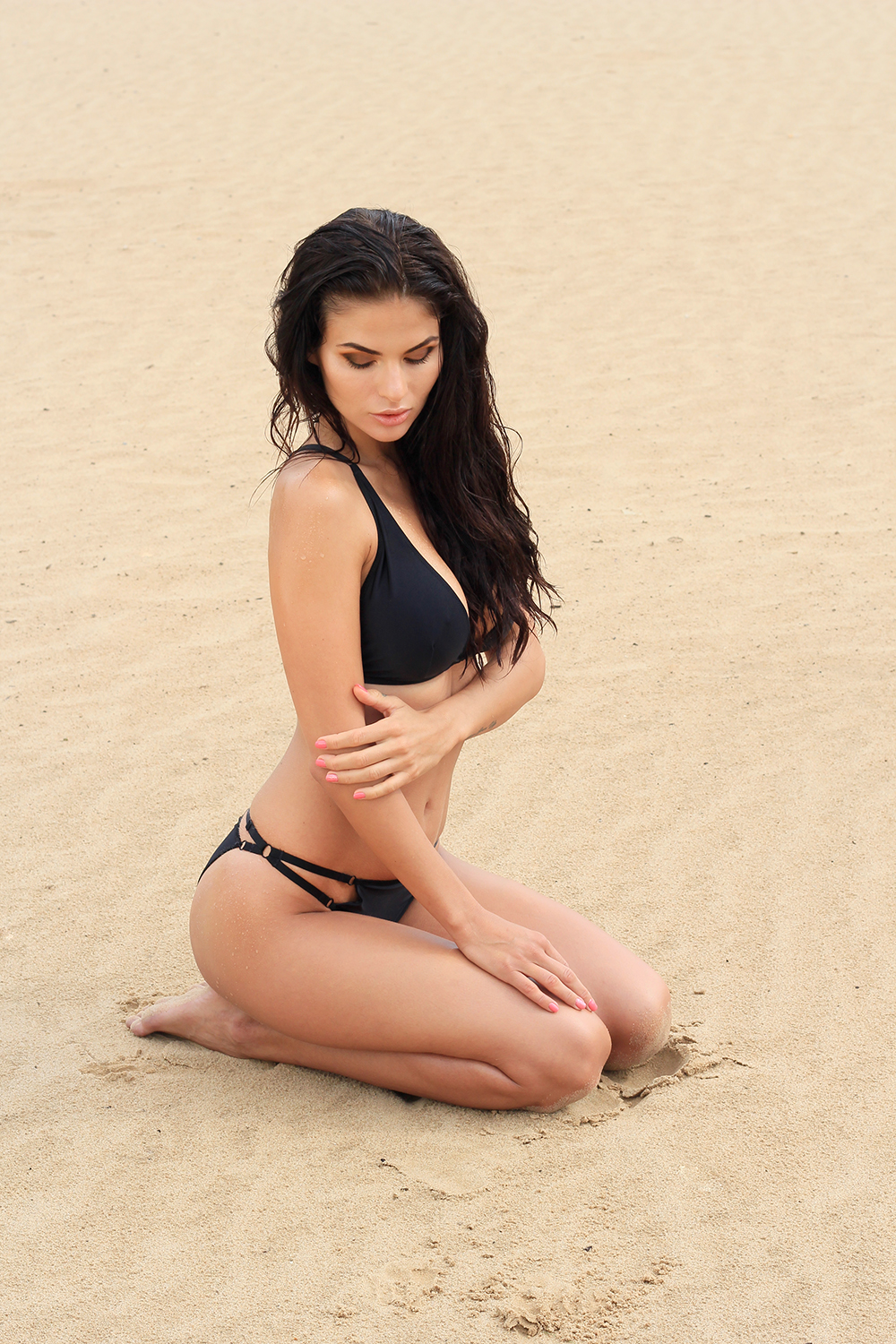 Model: Diana Kubasova
Photo: Liva Steina
MUAH: Eva Hel
[/vc_column_text][/vc_column][/vc_row][vc_row][vc_column]