[vc_row 0=""][vc_column][vc_column_text 0=""]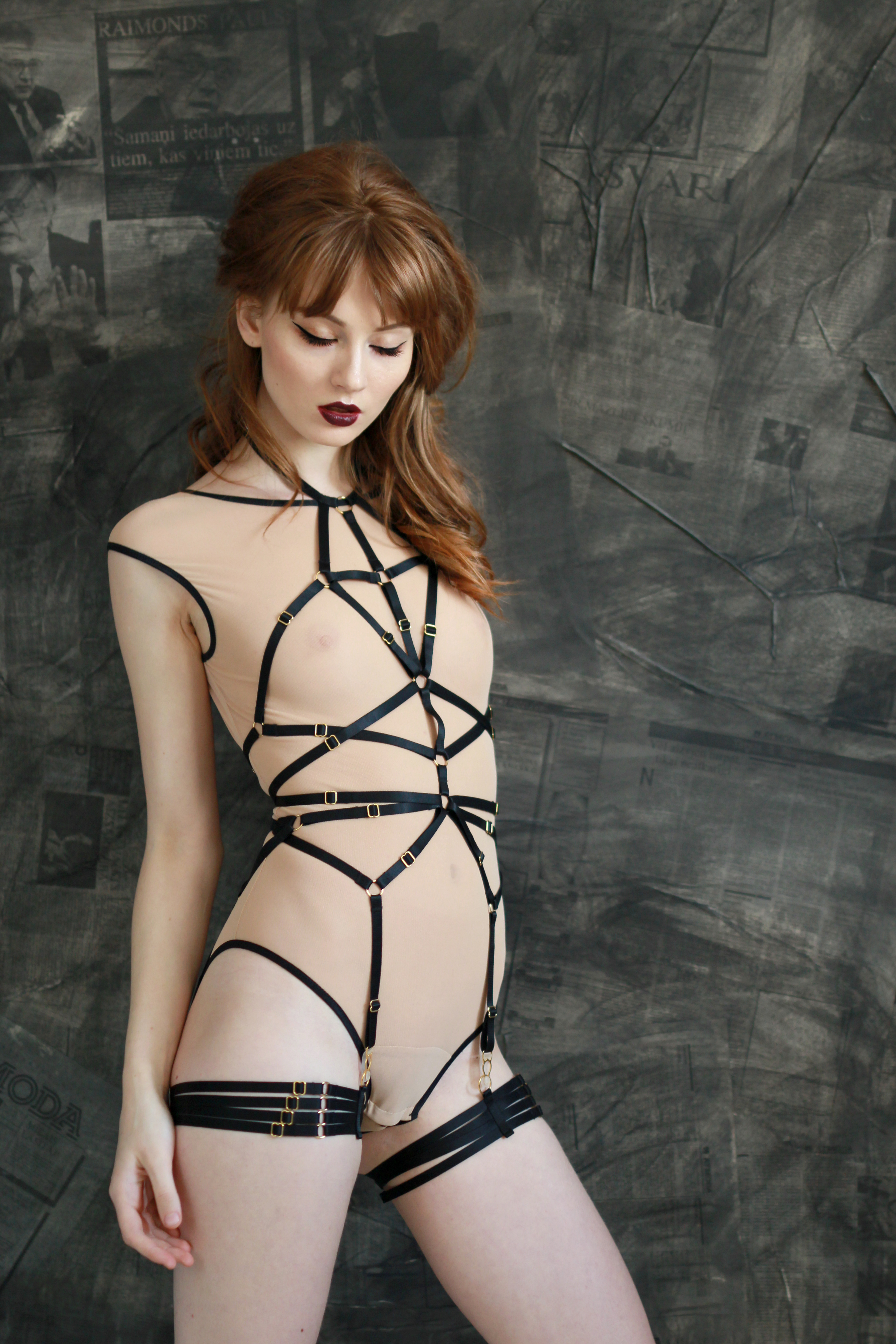 When making anything, we always try to imagine the woman wearing it. Is she flirty and sweet, or is she sinfully sexy? What would she like to wear and how would she do it? So we are doing blog series on each one of our harnesses with gorgeous illustrations of these imaginations by Alina Grinpauka, the inspiration behind it and style tips!
The inspiration behind this suit comes from St Magdalena. A beautiful pale ginger with long hair. The rumors and versions about her life are contradictive to say the least. For some she is a Saint, who was the first one to see Jesus after his reincarnation, for others she is the one woman who could seduce even Jesus or the one who has been forgiven too much. For me she symbolizes every woman in her independence and individuality. She is a manifesto to the ever changing ways of woman's sensuality and sexuality.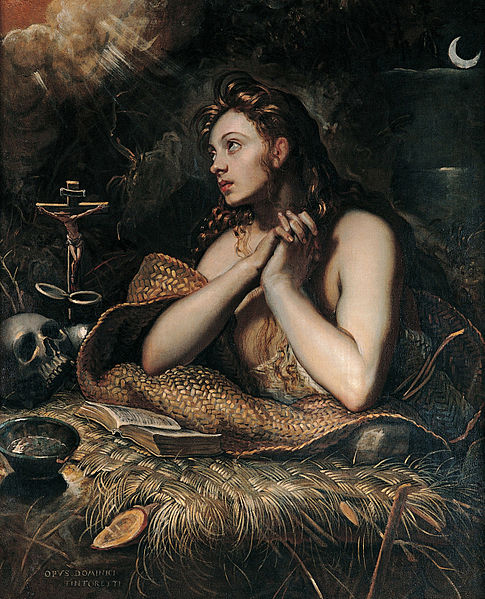 Our Playsuit "Magdalena" actually was made purely following the best features of all of our bondage accessories. In this design our "Ruby"and "Emma" harness were married to our four strap garter belt and combined with the detachable garters. Of course it came out totally different at the end – better and strappier.
This suit was made to impress. It might look a bit difficult at first, but it is actually pretty easy to wear. It has a hook at the back for the neck strap and two clasps – one for the top harness part and second one for the garter belt part. Like most of our accessories – it takes time and pleasure, to put it on, put it can be slipped off in seconds.. It is available in white, red and black, but we will gladly make it in others colors upon request. The playsuit features our detachable four strap leg garters with special clasps, that have hooks on one of the ends. These features allows you to play around with your suit – you can combine it with stockings or garters or both. All the straps are adjustable to achieve the perfect fit.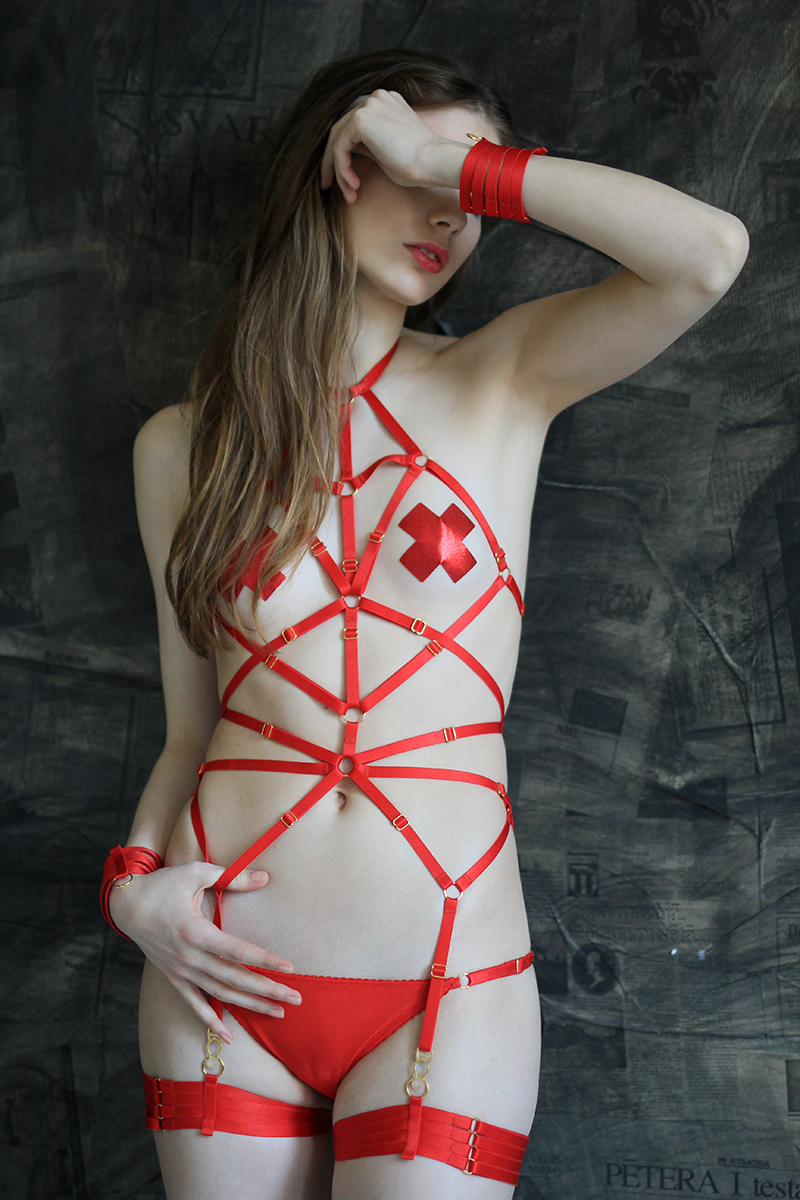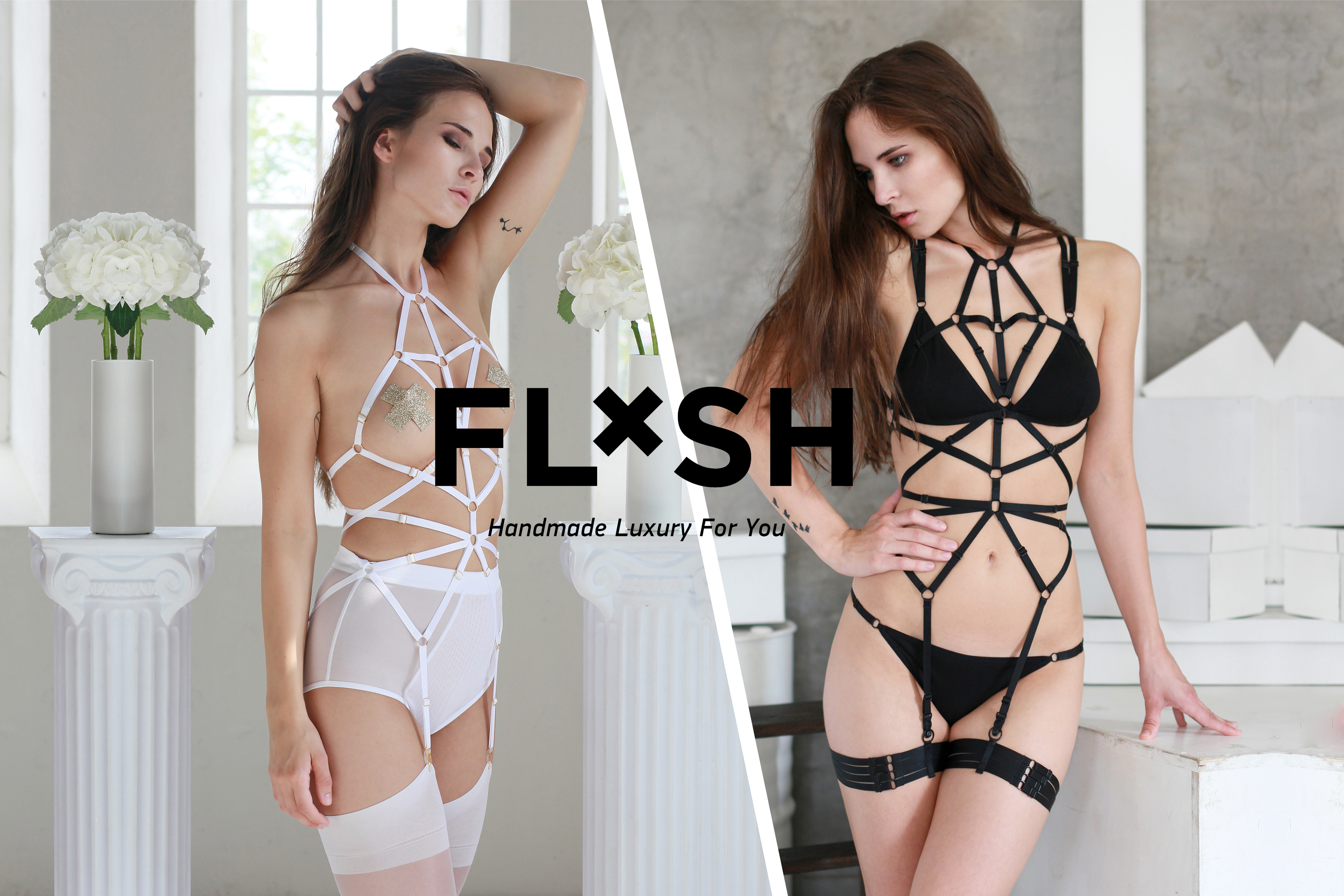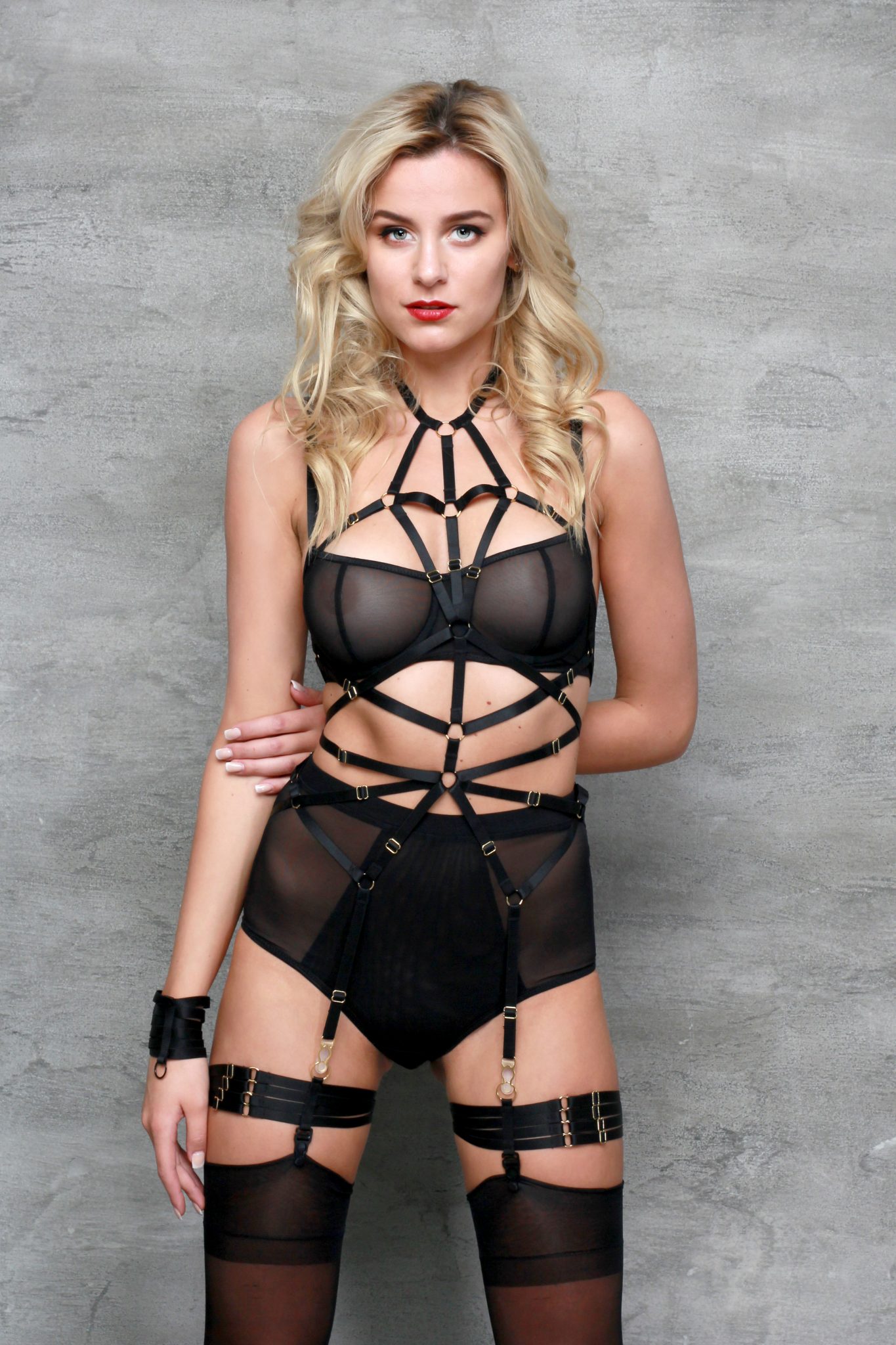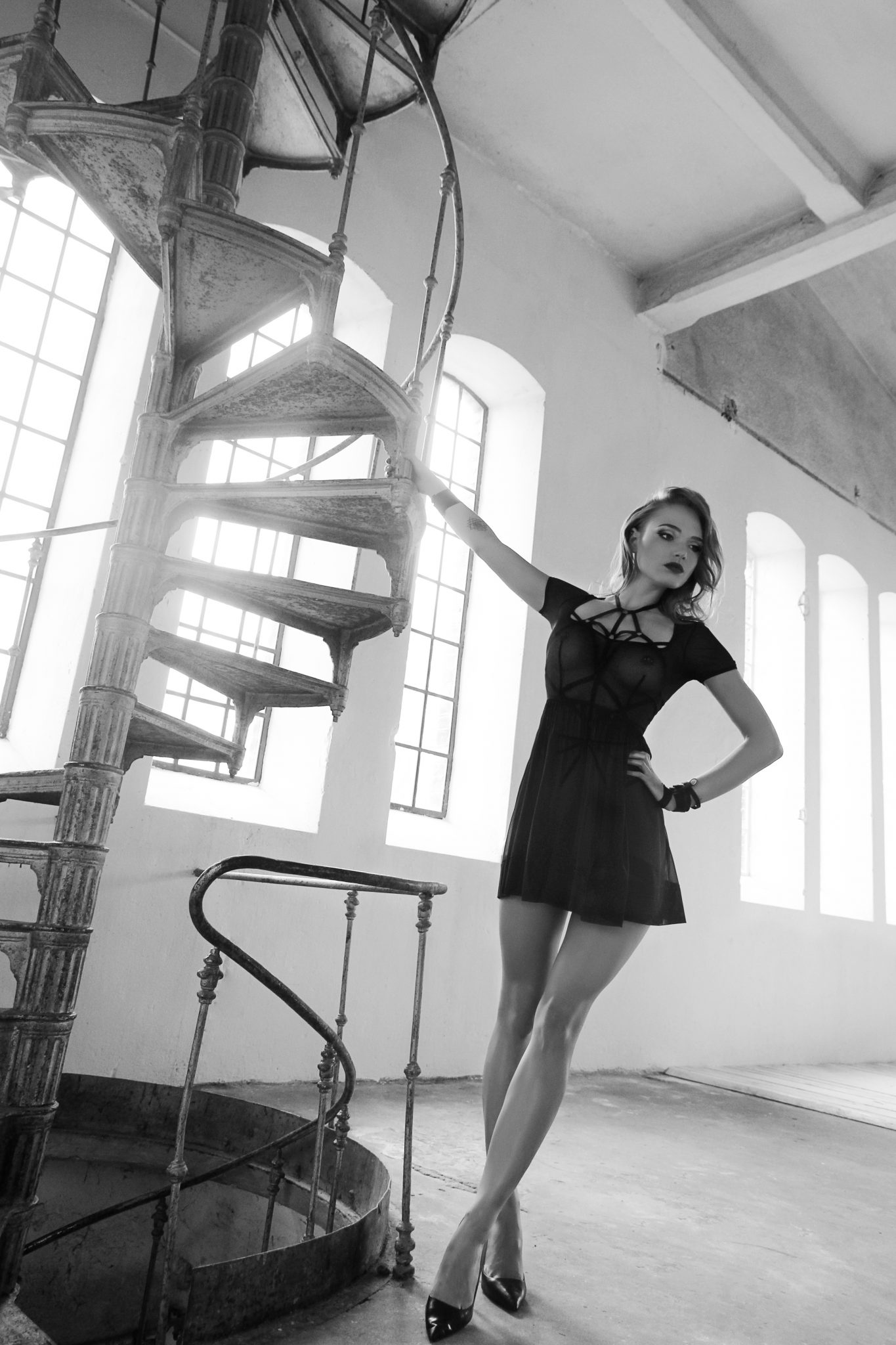 [/vc_column_text]