Third set from the Paris Photos Series with Miss Cutie Pie – French model Prune. She is one of the French Suicide girls, loves gaming, vegan food and everything cute'n'fuzzy. We also prepared a little interview for you to get to know her better! X
Name: Prune
Age: 24
Where are you from?: Paris
Describe yourself with 5 words: Positive – Open Minded – Hard working – Video Gaming – Animal lover
What makes you happy?: To be surrounded by people I love, to go outside with my dog, and when I do something good for someone.
What was the last gift you gave someone?: I did a special care box to a friend with candles, chocolate, lingerie… & She enjoyed 🙂
What do you want to be when you grow up?: I would love to be a professional Twitch entertainer, and maybe dubbing voices in movies
Movie that you've watched at least 3 times: "5th Element"
Favorite place to be: My home, or walking into a calm forest
Favorite Flash you and me piece: I'm in love with the Golden Lace Skirt, thong & Bralette ♥
X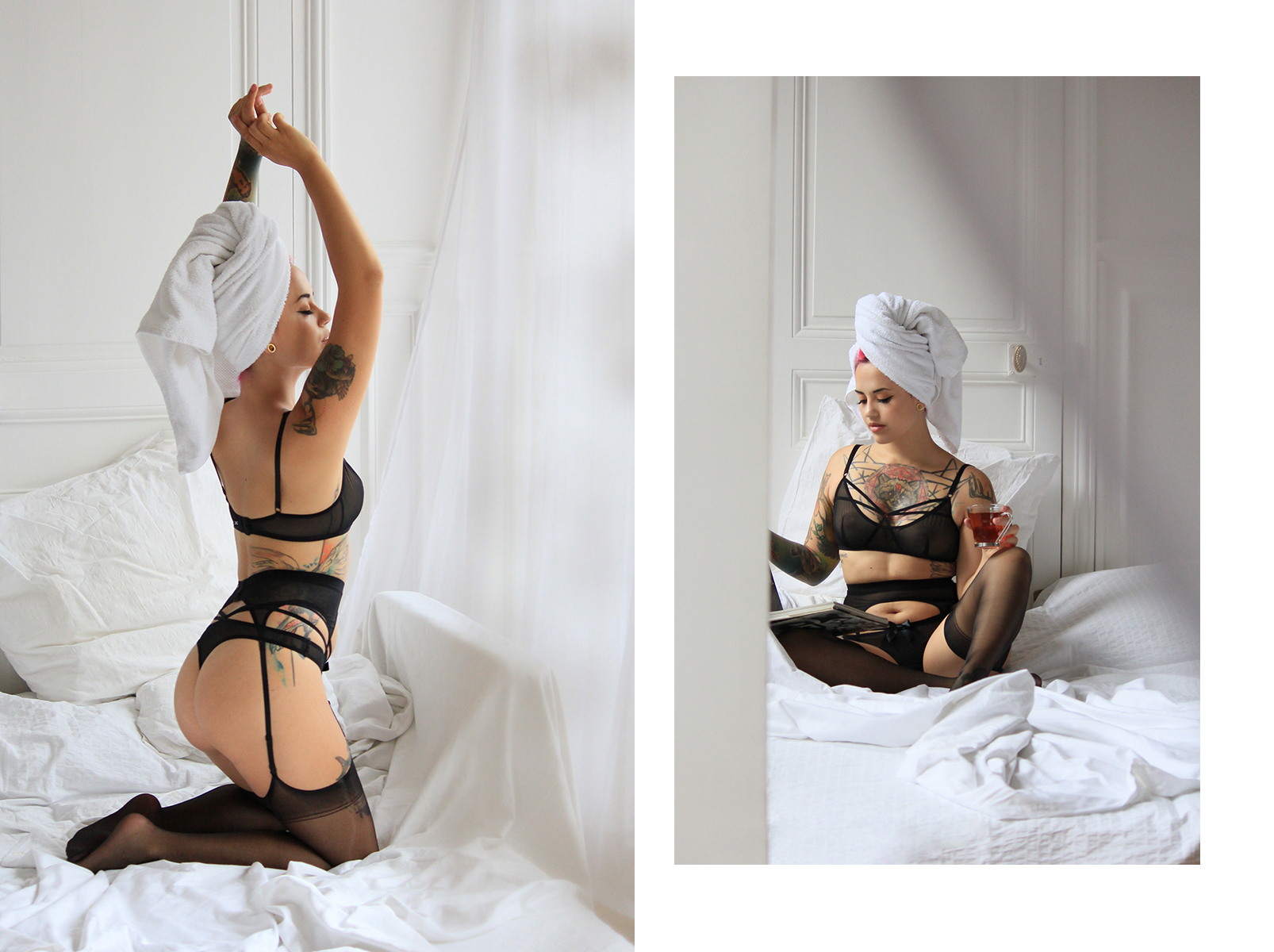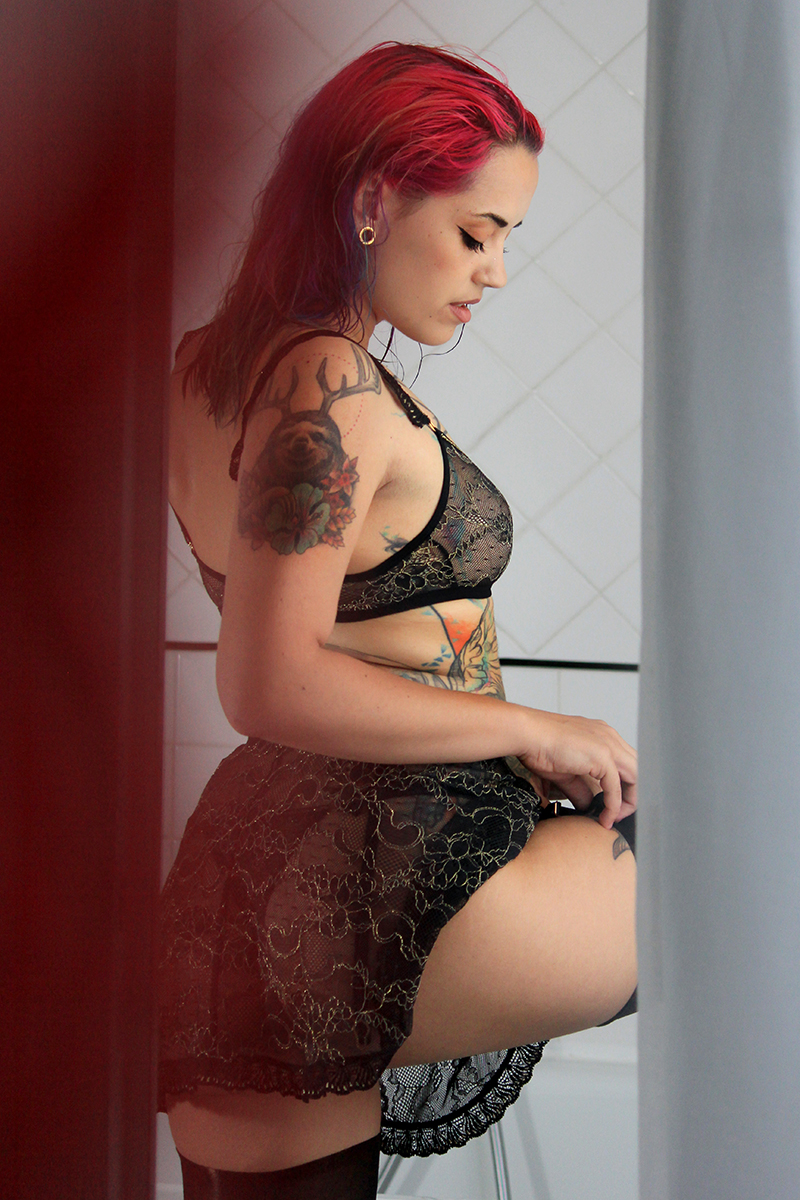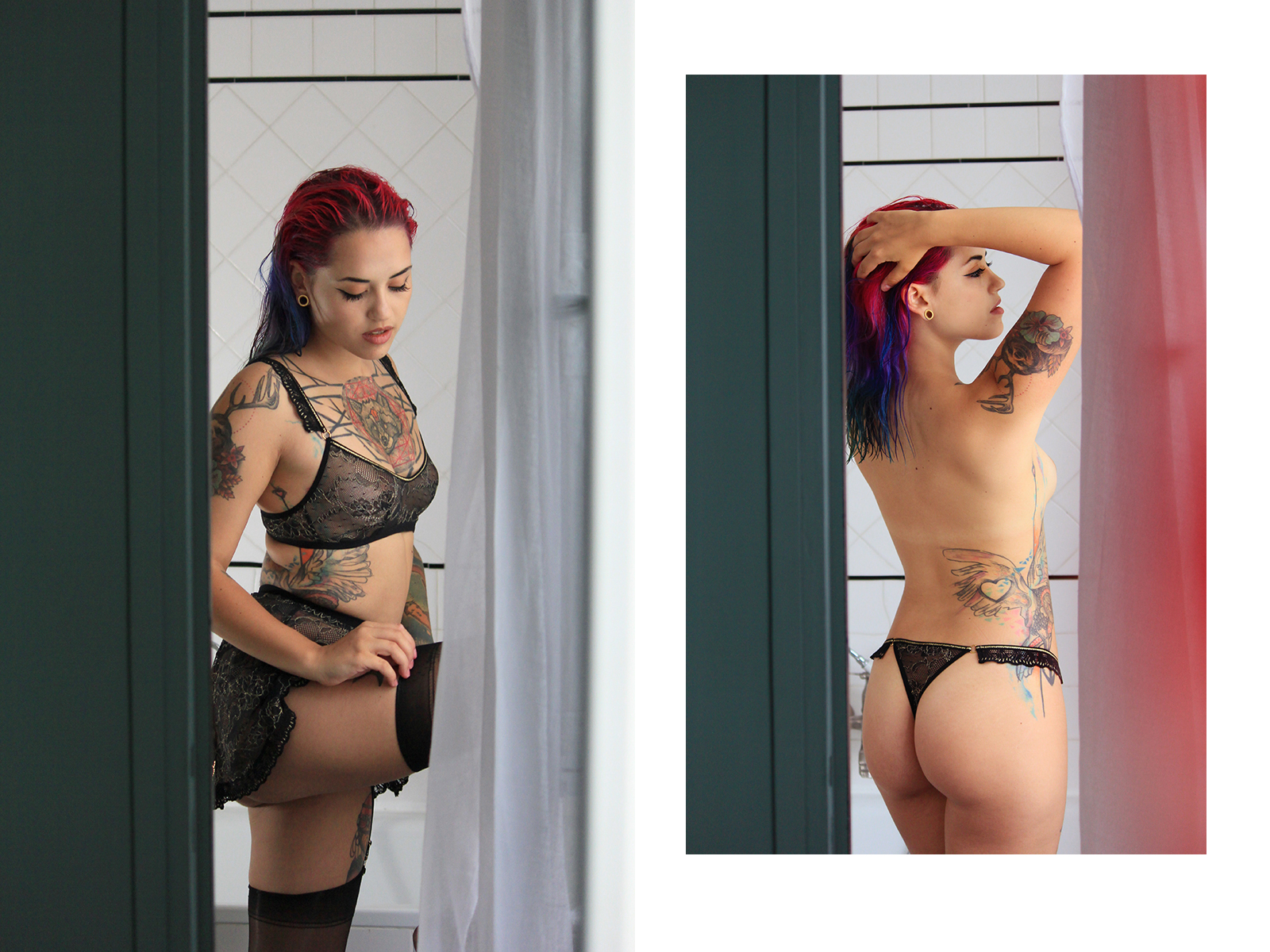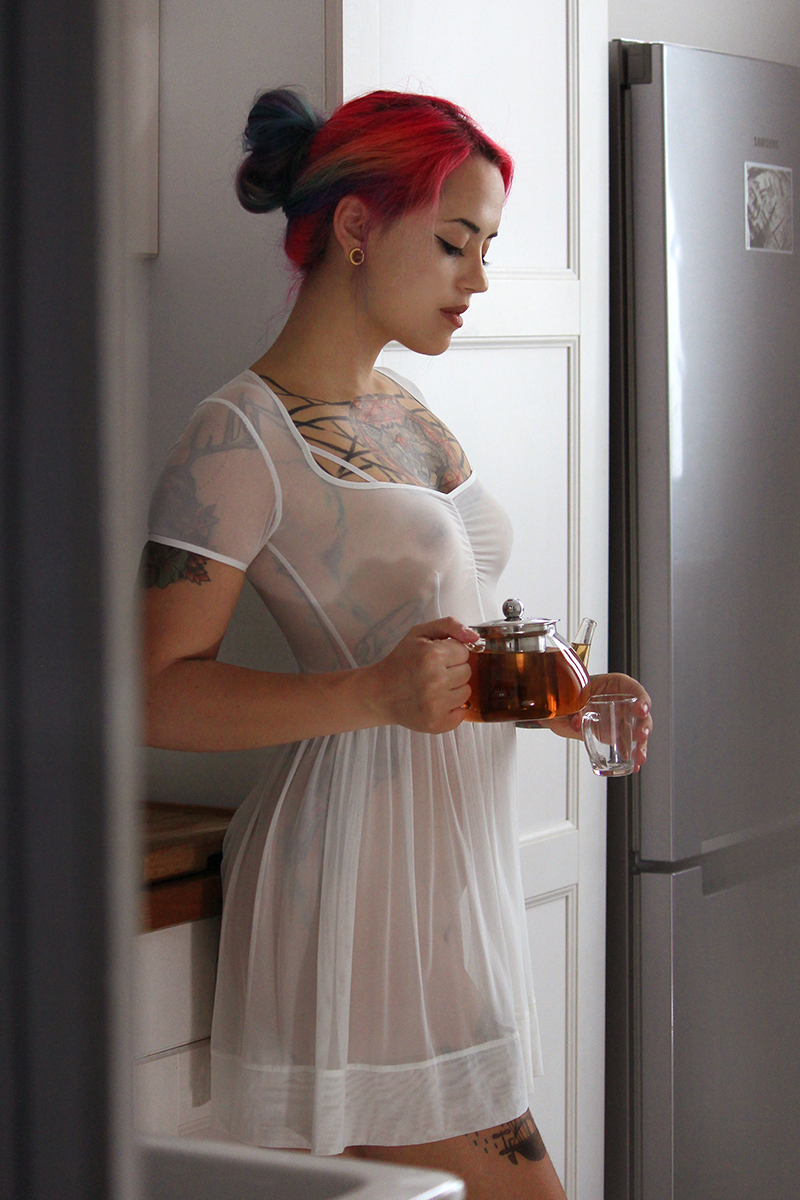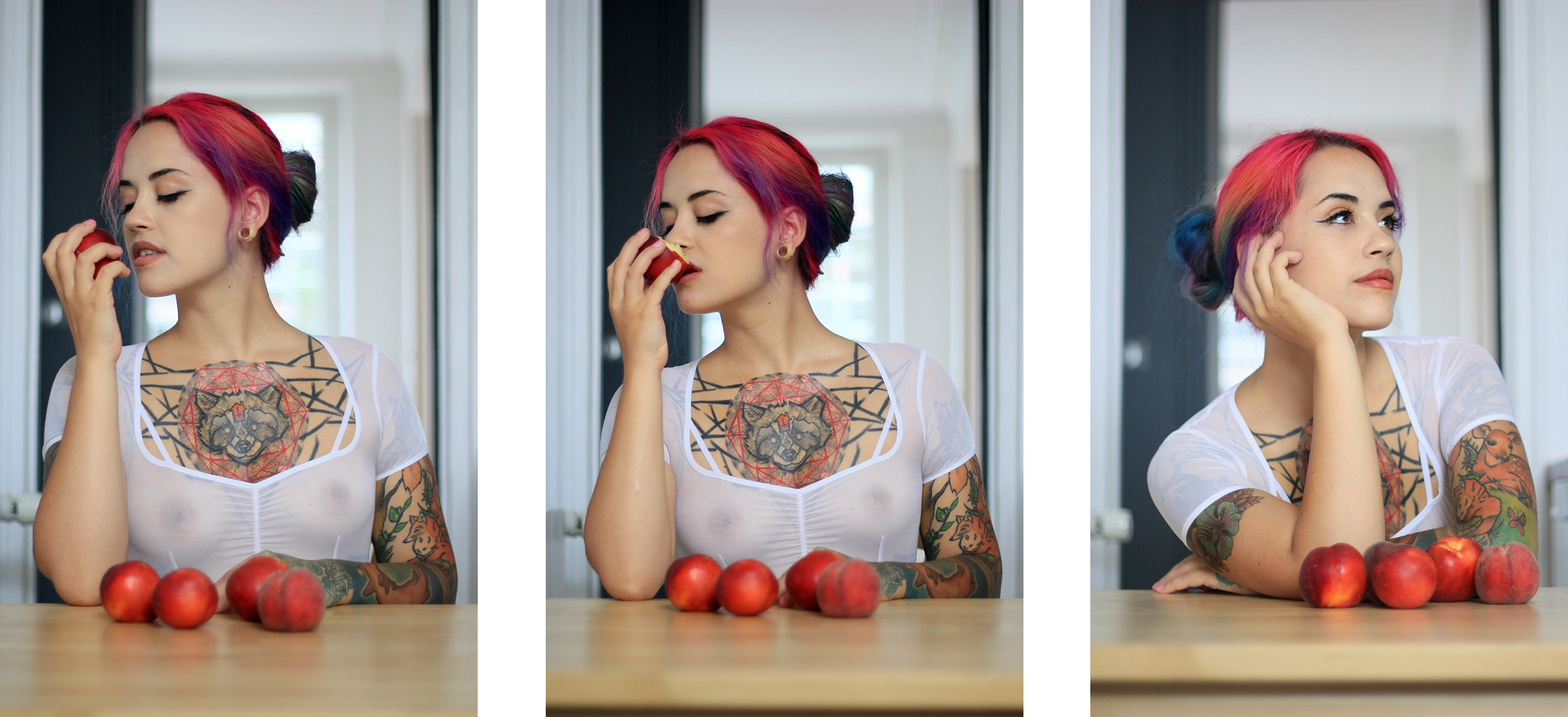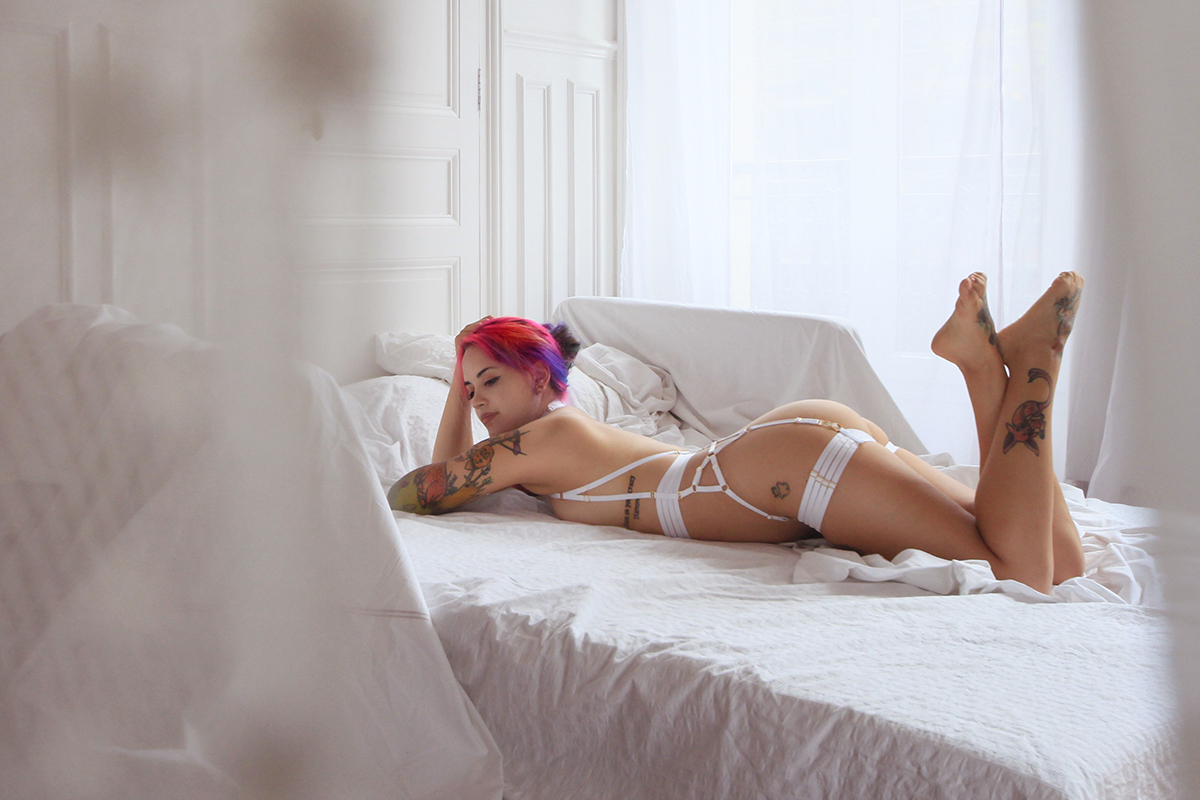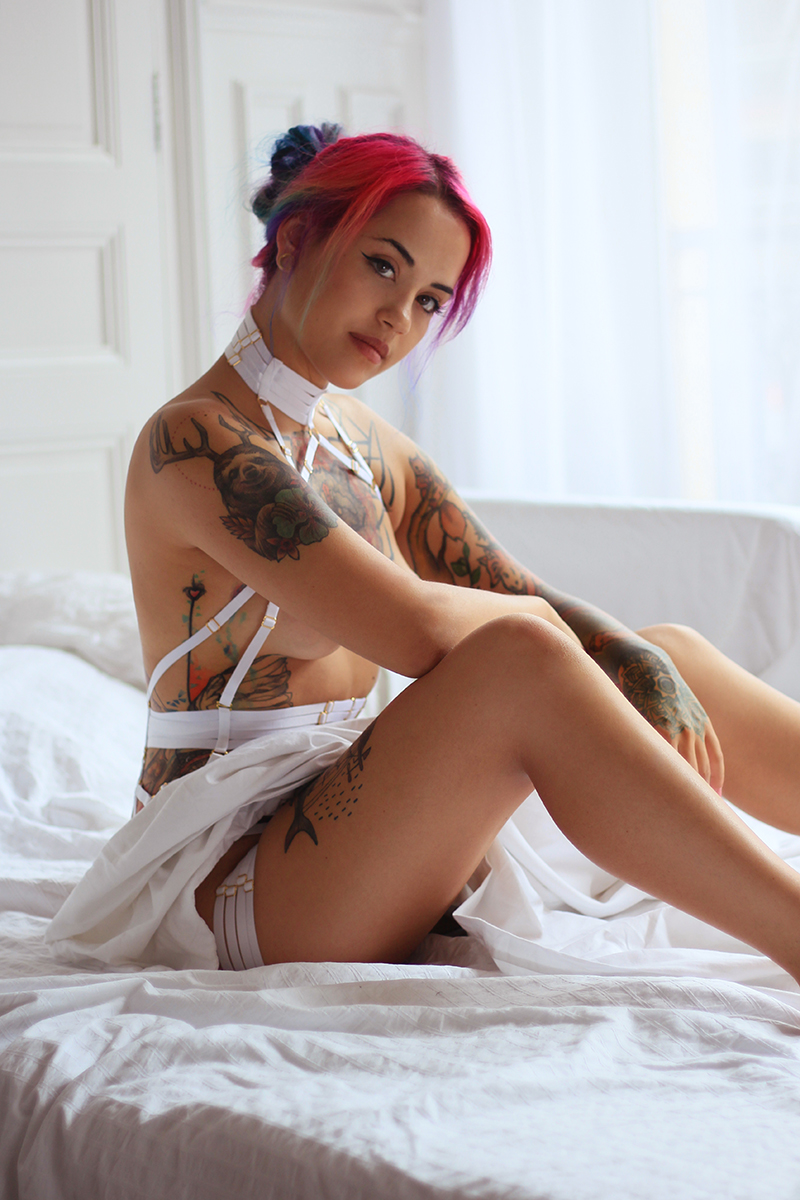 To see more of Prune, follow her Instagram acount
@prunesuicide
! Photos by
Liva Steina
and
Ilvy Kokomo
. You can find links to all the products Prune is wearing at the bottom of this post! To see more from the Paris Photo series, click
here
!
[/vc_column_text][/vc_column][/vc_row][vc_row][vc_column]