[vc_row][vc_column][vc_column_text]After getting up this morning and discovering that we have hit 30 000 followers on our Instagram account, I realized that our "Thank you" giveaway that we announced on last year's Thanksgiving has come to a celebrating end and that it was obviously a time for some champagne!
So here they are – our 4 winners that we welcome to celebrate our 4 year anniversary with their most favorite custom made @flashyouandme lingerie sets:
Randomly picked by our head seamstress and loyal team member Anna- @misspiso_lingerie who did an illustration of combining 3 of our collections – jersey set from "Body Lines" with Alivia playsuit from "Redelicious" and a silk blouse from our Luxury collection.

Entry by @misspiso_lingerie for @flashyouandme "Thank you" giveaway
2. Selected by our team – @ambervonblonde – one of the first entries and our team's favorite that got the most votes!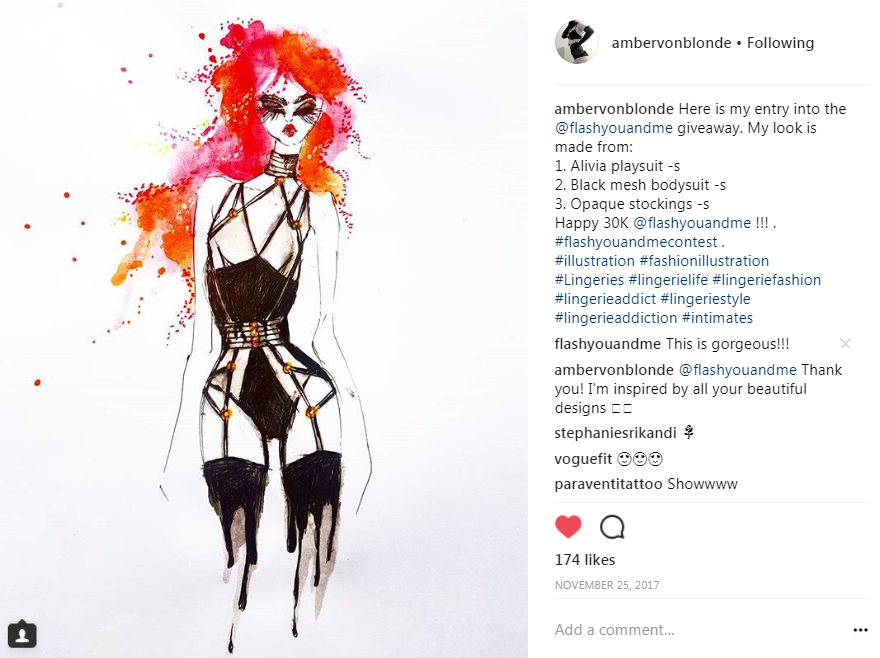 3. One with the most likes on photo and profile – @haley.lucky with her black lingerie dream set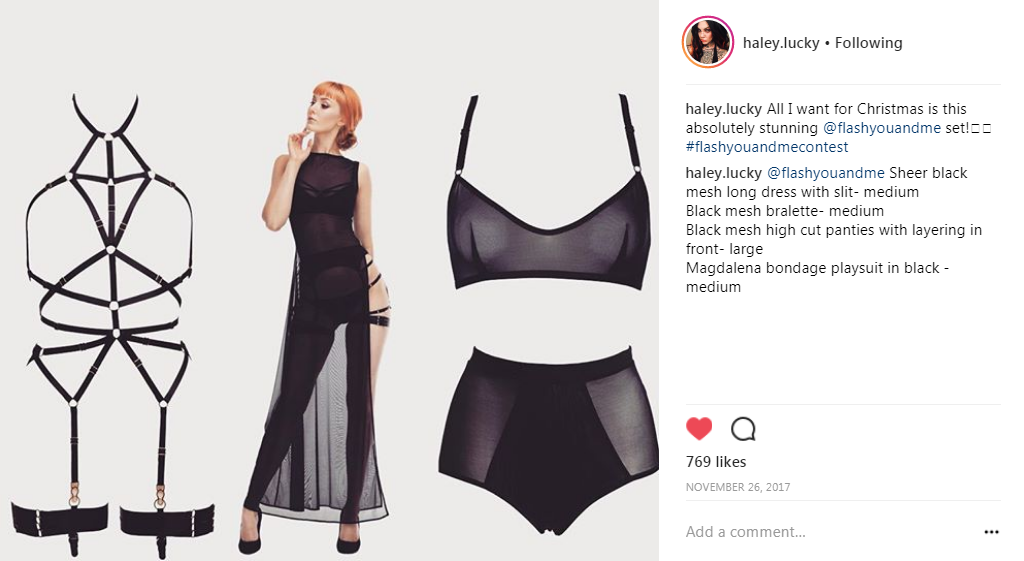 4. The X factor – @fairliemia – who decided to embroid an image of her favorite lingerie combination and surprised as all – we fell absolutely in love with it!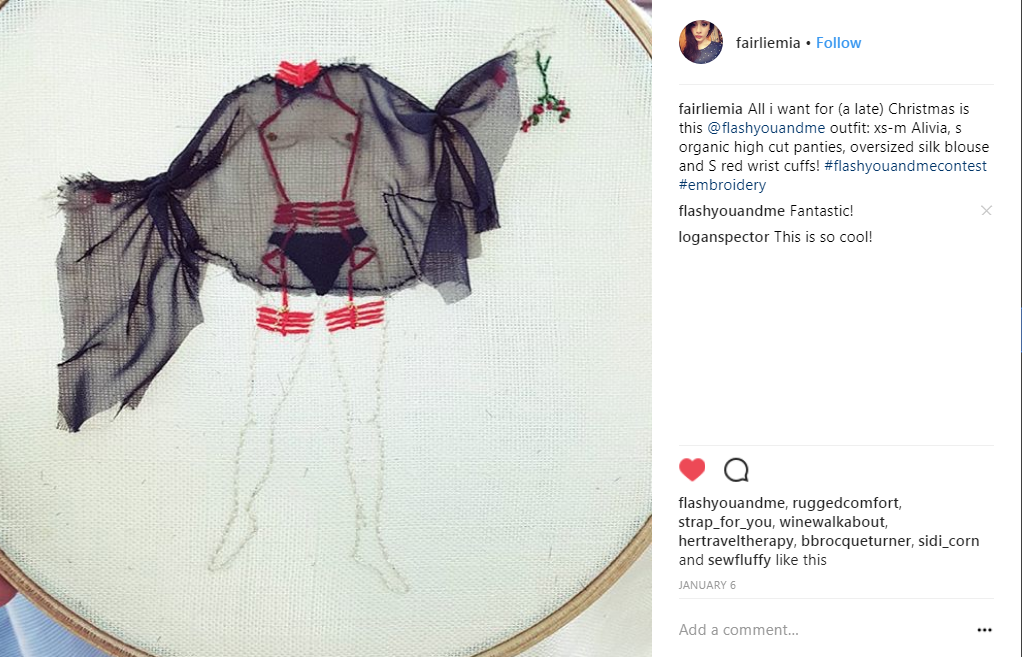 5. The creativity behind your entries was absolutely surprisingly awesome – some made little videos, collages, photo sets and illustrations so we decided to actually thank all of you who participated by rewarding every one of you with a gift card for one of your dream piece of @flashyouandme – way it warms your body and your creative soul! Please contact us directly through DM on Instagram account to claim your prize!
And here – some more of our favorite entries! You can see all the entries under #flashyouandmecontest and read more about the contest on our previous blog entry here:
[/vc_column_text][vc_column_text]Our Most Popular products according to our Giveaway contest:[/vc_column_text]