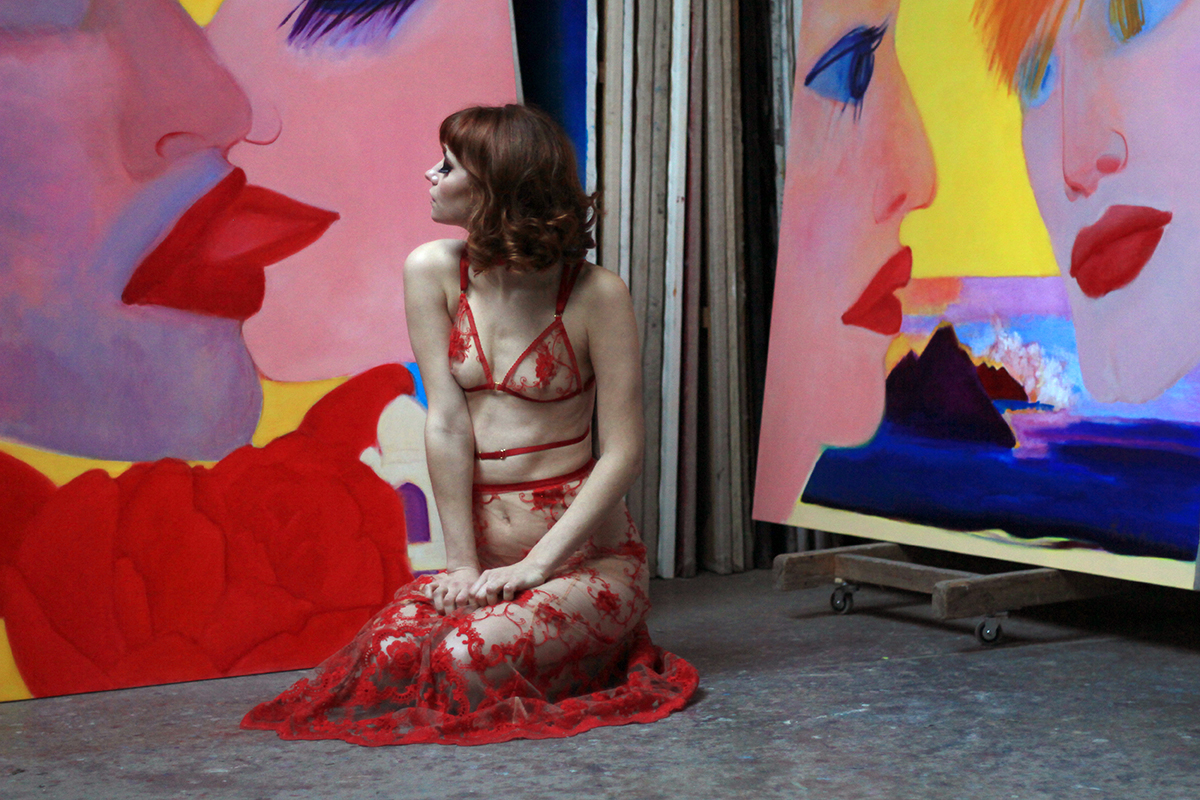 Art has always been my escape from reality. That was one of the few things that made me feel good about myself, that gave me confidence and made me believe in something more than obvious reality. Art was what gave me confidence before everything else. I got addicted to it. I loved the calm meditation of a pencil leaving its mark on a paper, I loved the rush in my brain of a new idea and the smell of oil paint and freshly cut cardboard.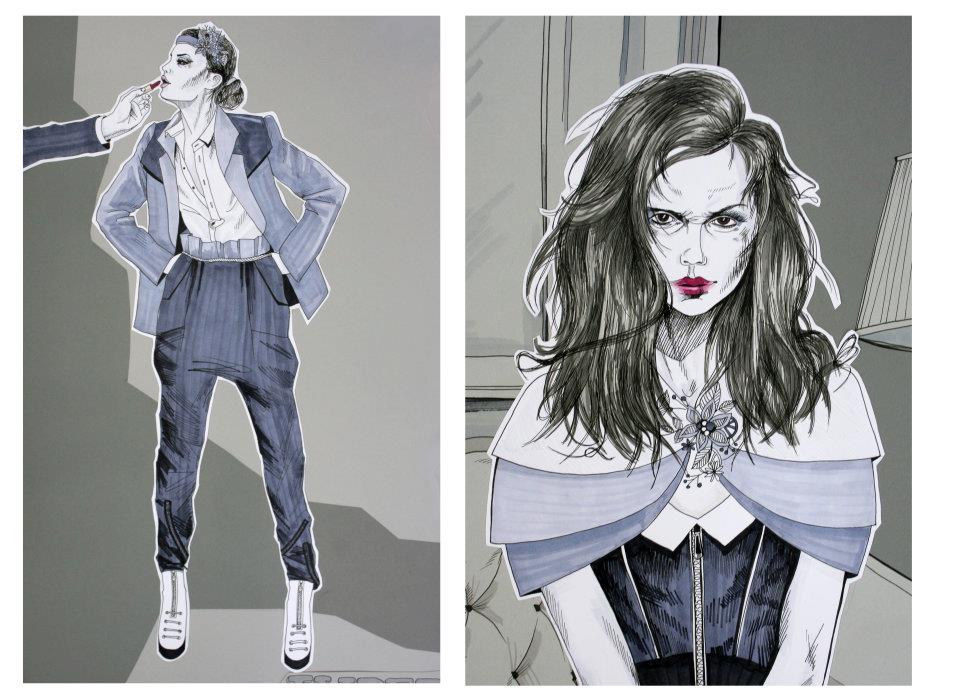 I always drew only women. I think that women are incredible creatures sent to the world to show humans what an absolute beauty is. I never get tired of looking at a woman's body.. The lines, the shapes, the proportions, the motion.. In my mind I would combine my perfect Muse. I would take the eyes from Mara, hair from Marija, legs from Inese and waist from Beate and combine them into an illustration of my obsessions. So this  post is dedicated to my girls, my Muses, that made me fall in love with my work and with myself. Thank you for sharing your beauty with me. Thank you for your perfect imperfections and dedication.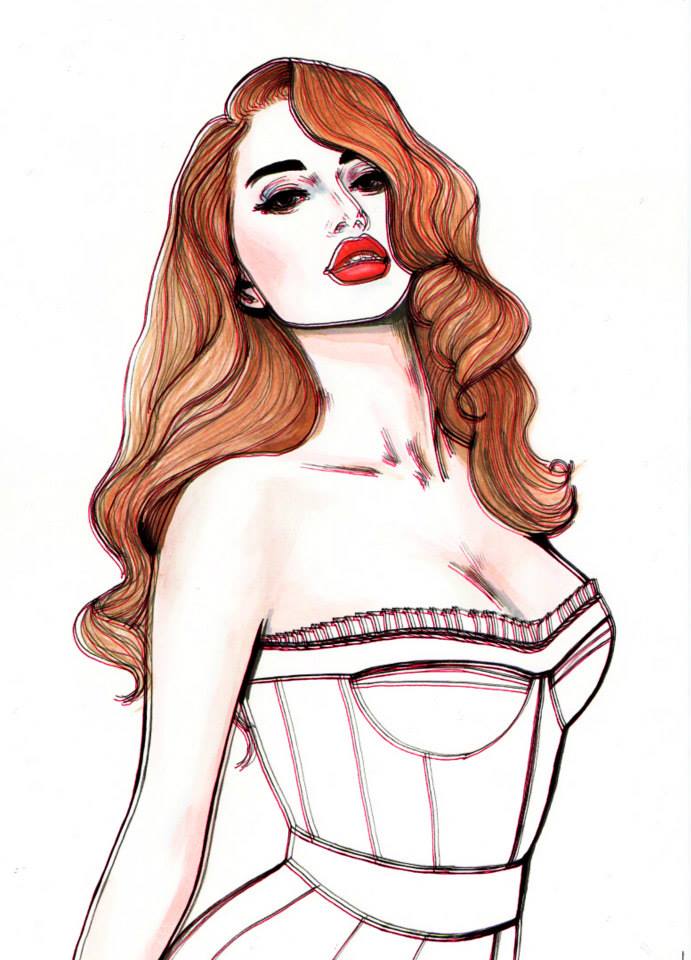 This session was carried out with the help of my assistant Anna, who got us into the beautiful art studio of Ivars and Helena Heinrihsoni. It was like stepping into another dimension. The painting, the old flowers in the corners, the smell and the light, it all reminded me of the beginning of my journey into art and fashion. I promised myself to return to what made me happy, to paint again and to draw out all the Muses that are currently stuck in my head.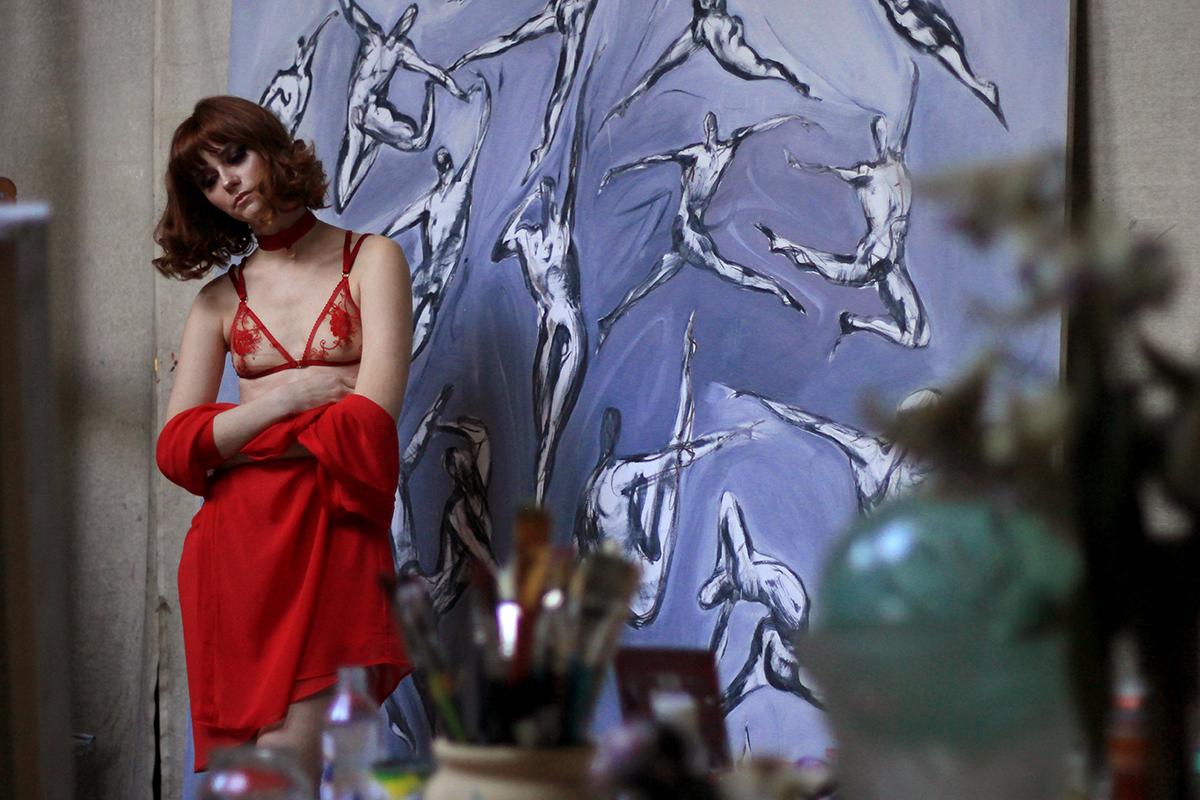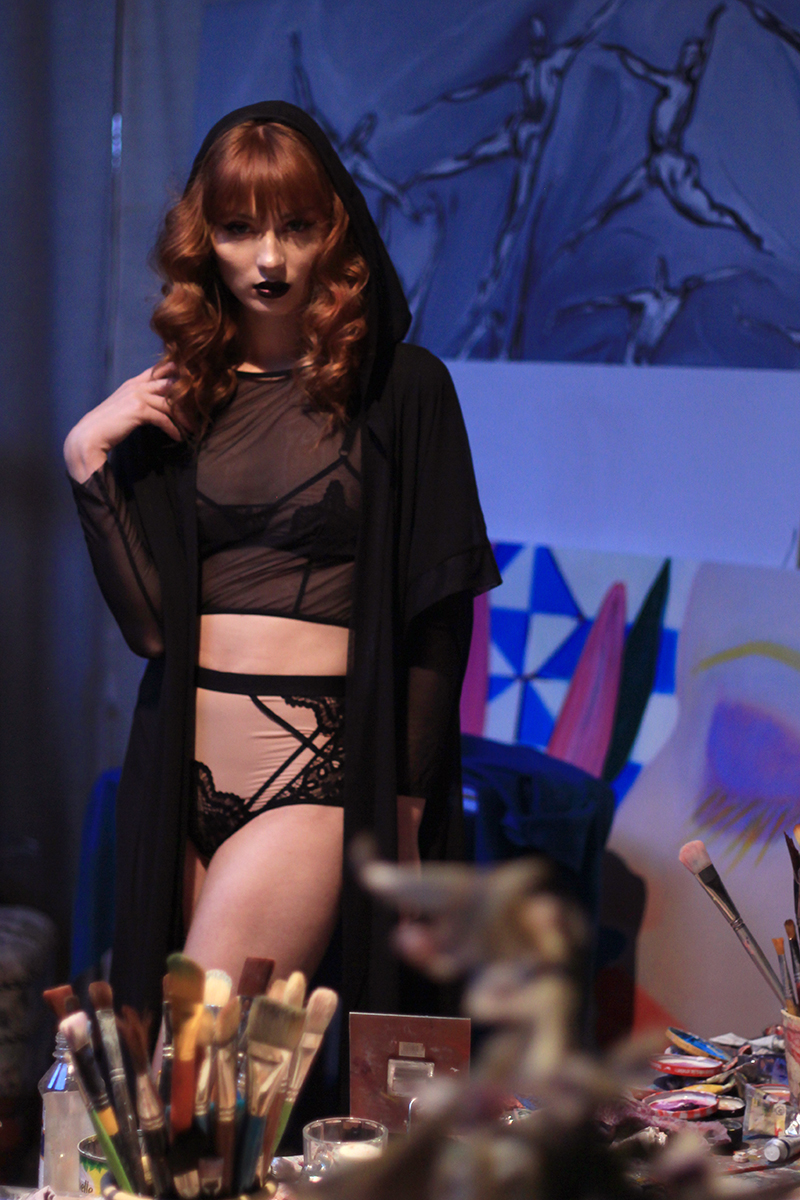 These two beautiful redheads are  Kristiana Salnaja and Kristine Brante that have been with Flash you and me  from the day we met 🙂 Make up and hair by Viktorija Safranova. Photo – Yours Sincerely – Liva Steina.
So here is a full collection of photos from this Session – uncensored, undamaged and true to the bone. Please enjoy! And please promise yourself to do more of what makes you happy!