[vc_row][vc_column][vc_column_text]The creation of this playsuit did not just happen. I had this idea in mind for quite some time already – I wanted to create the perfect playsuit. The main goals were for it to be adjustable in every way, transformable from harness to garter belt without sacrificing the design and easy to wear. It was like putting puzzle pieces together or solving a math problem. I am very pleased with the result and I hope you will love it just as much.
Why is it called Alivia? Alivia means Elf Army. As this playsuit is like a transformable armor for your sensuality, I though this name was spot on. Also.. the battles that I went through to figure out all the lines, adjustments and hook placements for detachability were pretty magical. So here you go – our presentation of your magical elf armor!
Alivia Playsuit is made to be played with! The full set consists of 4 layers – the harness part that can be detached from belt, garter belt and detachable four strap leg garters with clips to strap your stockings to the garters. You can wear this playsuit as a harness, as a bondage belt, garter belt or as a full body set.
The full-body harness has a unique and complex design. It takes some time to put it on as all of the straps are adjustable to achieve the perfect fit for any body type, but it takes only few seconds to slip out of. If after playing with it, you have unhooked all the straps and are a bit worried how to put it all together again, just start from the neck, then attach the belt and garter straps would just follow the lines of the harness ( please note that all the hooks in the top of the belt should line up with the hooks under the belt).
At the moment it is available in black and red, but you can also ask us for white, blue and grey.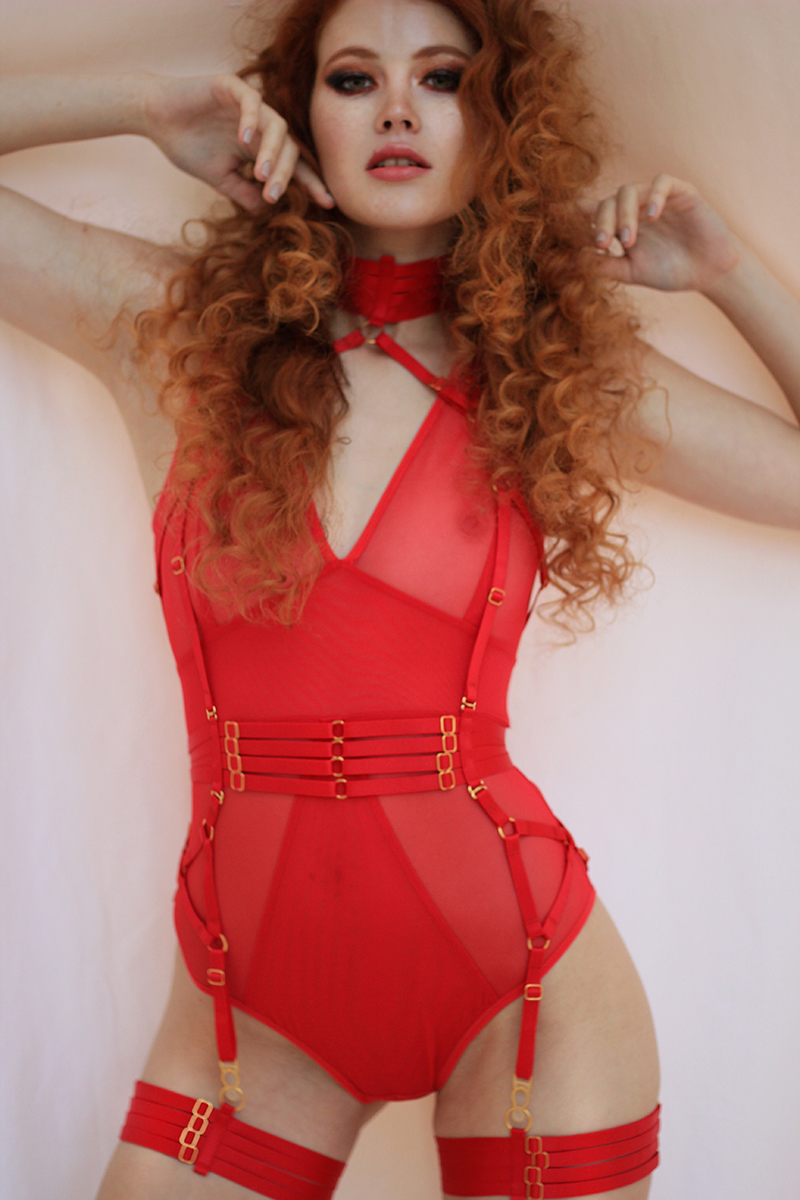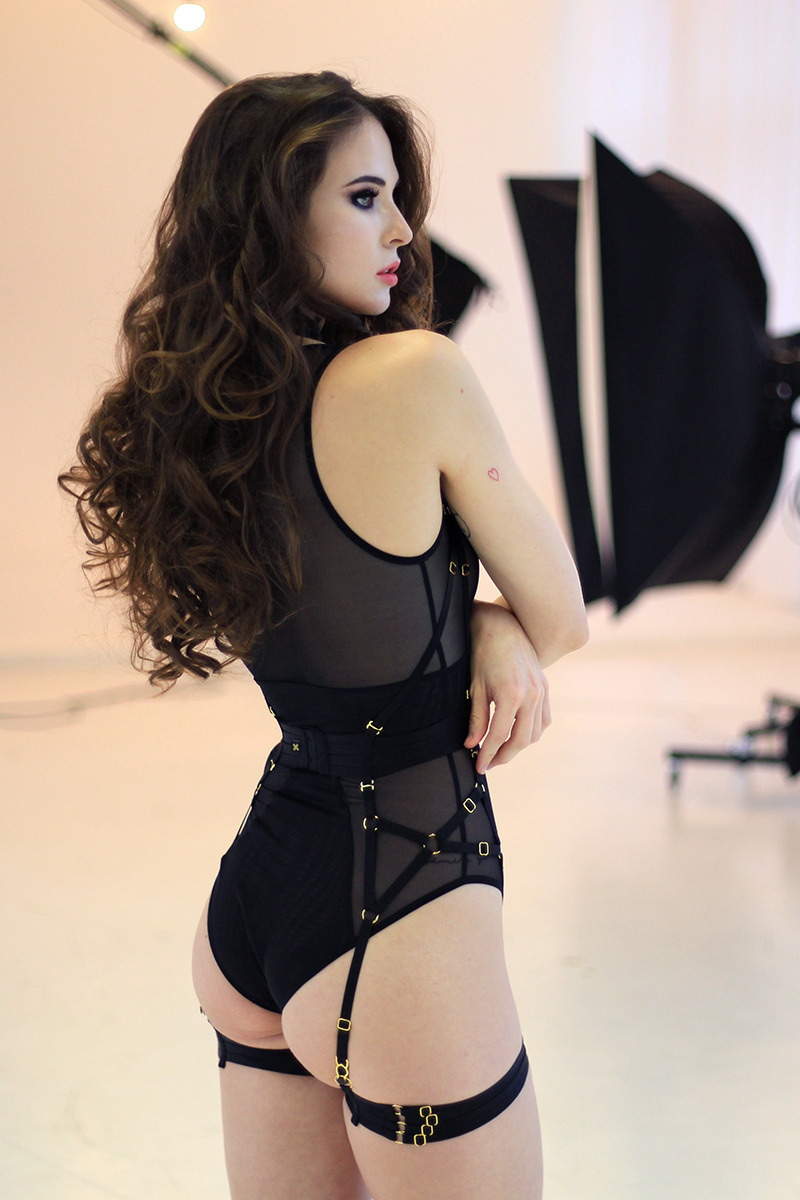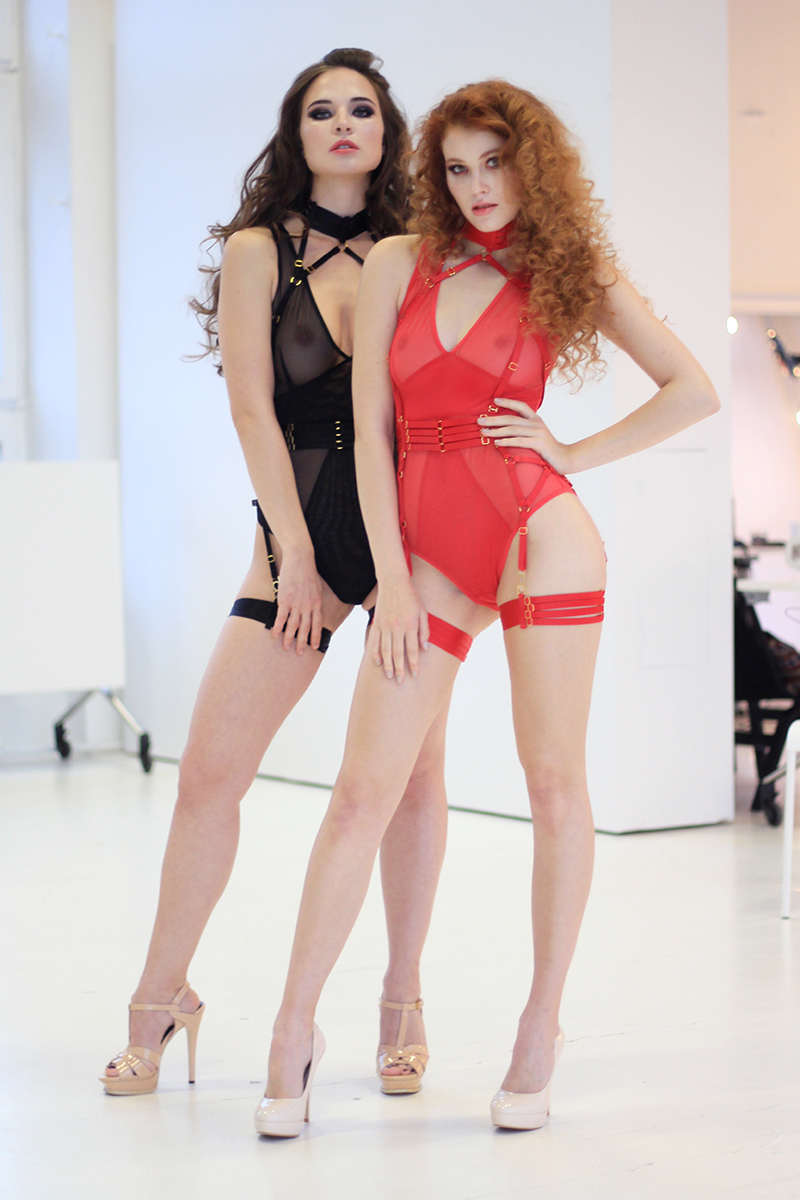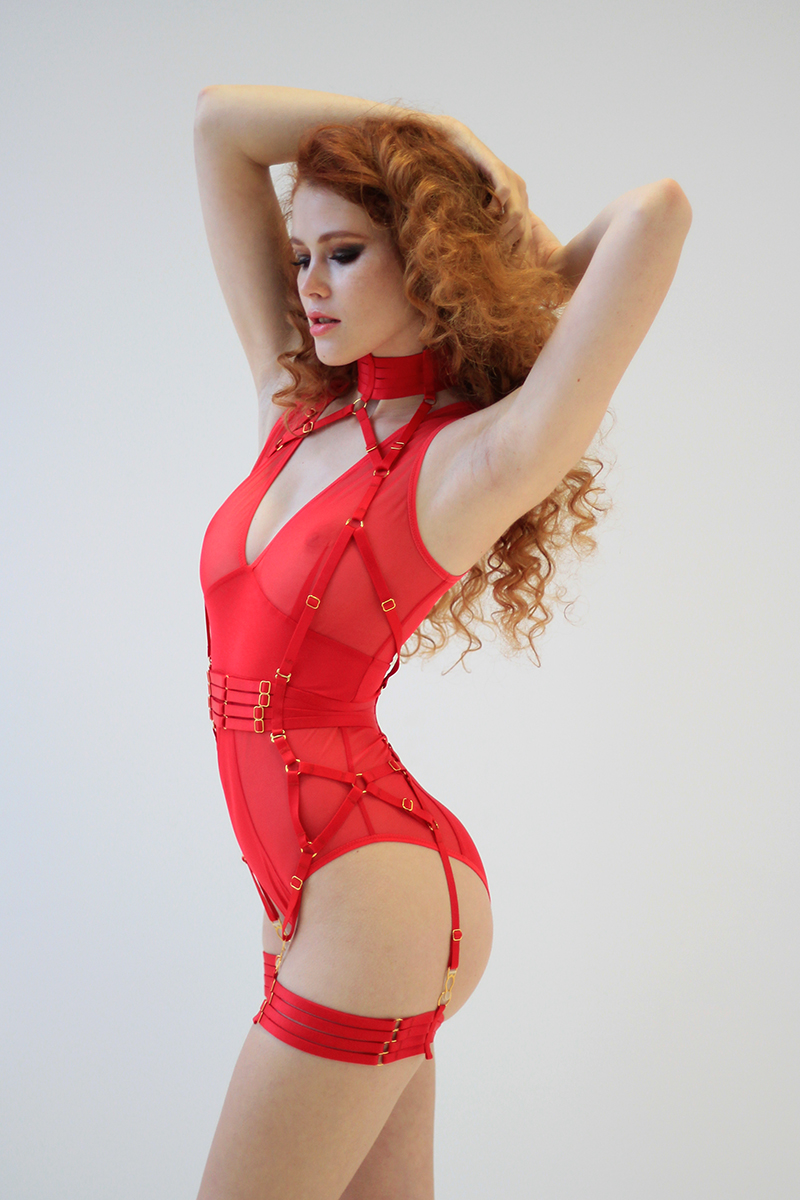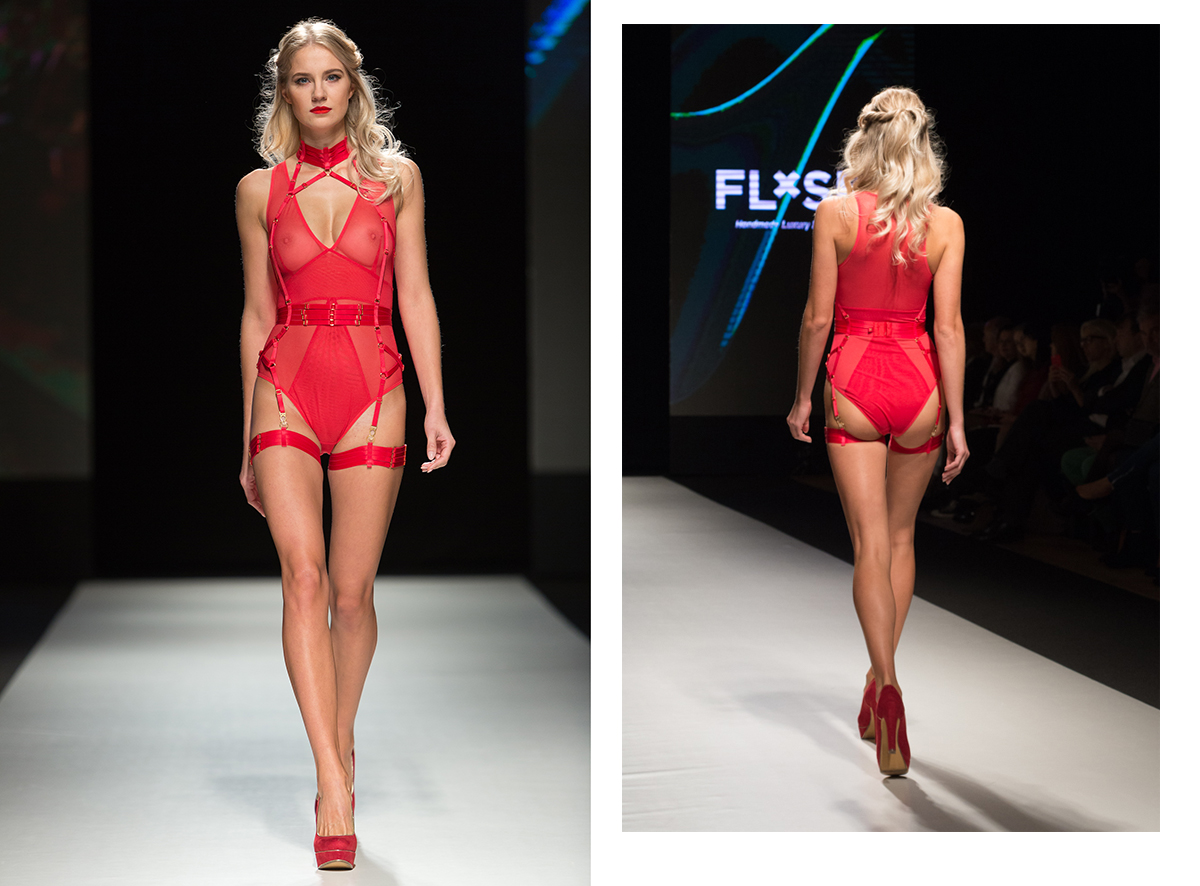 [/vc_column_text][/vc_column][/vc_row][vc_row][vc_column]