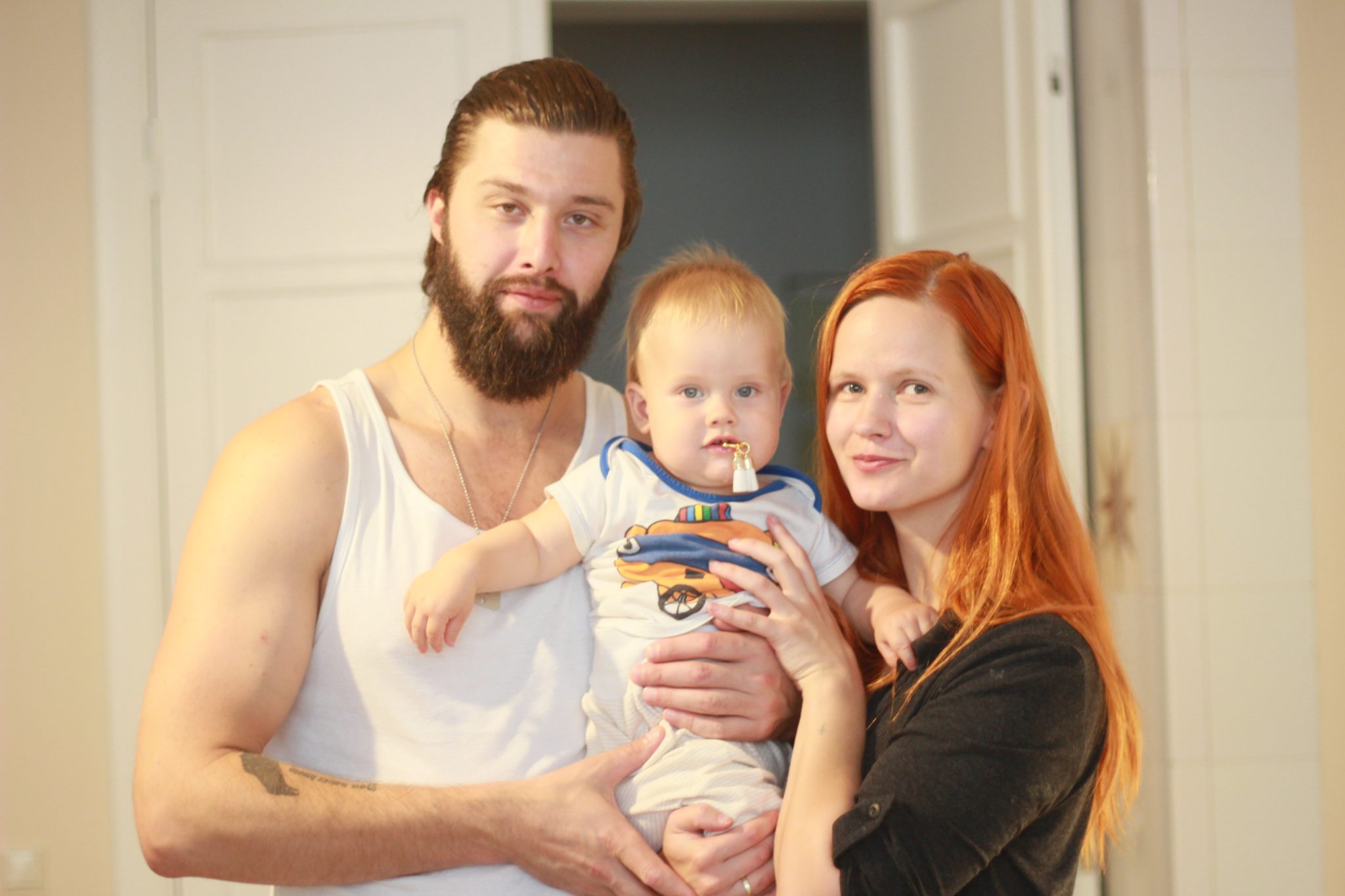 10th of October
My son Leons turned two years old yesterday and I cannot believe how fast the time goes by. Every day feels so full of events, yet I catch myself not remembering what happened last week. And now already two years have passed since the day he was born. But I guess that's how it goes when you create something… This is a big milestone in my life, so I wanted to look back at these two years (and nine months) to appreciate everything we have.

Who is Flash You and Me
Flash You and Me was founded on December 17, 2013, and two months after that I found out I was pregnant. It has been a real journey from making a business that is fully our own and becoming a mother for the first time to seeing how my son grows up and becomes a driving force behind the scenes.
Flash You and Me started with me, Līva, and my husband Raimonds when I gifted him handmade undies and made a matching pair of underwear for myself from leftover fabric. I thought it was a cool concept and started making couples underwear sets. At the beginning there were only two of us – I would sew the underwear, we would pack and ship out the packages. First photos were of us both posing in front of a camera using the timer option and remote, with lots of flowers floating around us that I had made the night before. I had loads of free time and I just wanted to create something.
We had just returned from Germany where Raimonds worked as a handball goalkeeper. We had spent four years living abroad moving from one city to another so when we returned to our homeland Latvia, we wanted to  put down roots and build something sustainable in our lives. We found a purpose – two actually, as it turned out. A business and a baby shortly afterwards.
Behind the scenes
And so all the fun started. Leons became a vital part of what we did, an inspiration to do more and a driving force for us. Being new parents and running a business meshed together. Leons was often present at the photoshoots because I did most of them myself. I photographed gorgeous models dressed in my sheer and delicate lingerie with a huge belly and my favorite sweatpants on, and afterwards Leons would often be in his crib or on a blanket during shoots because I had to breastfeed him every two hours. When he first learned the word "mommy", he would call all the red-headed models that! 🙂 Models and make-up artists would take turns playing with him during the shoots. When Leons started walking, he became more involved as evidenced by the many photobombs in our archive. And you can now see them too 🙂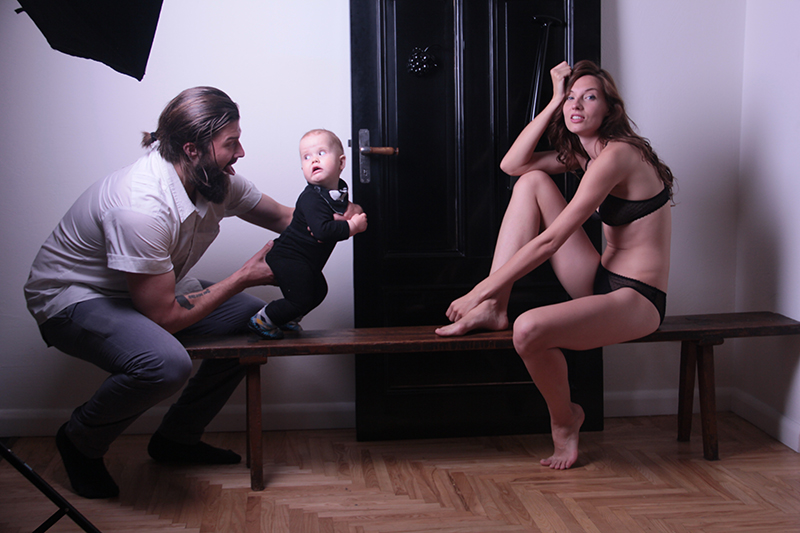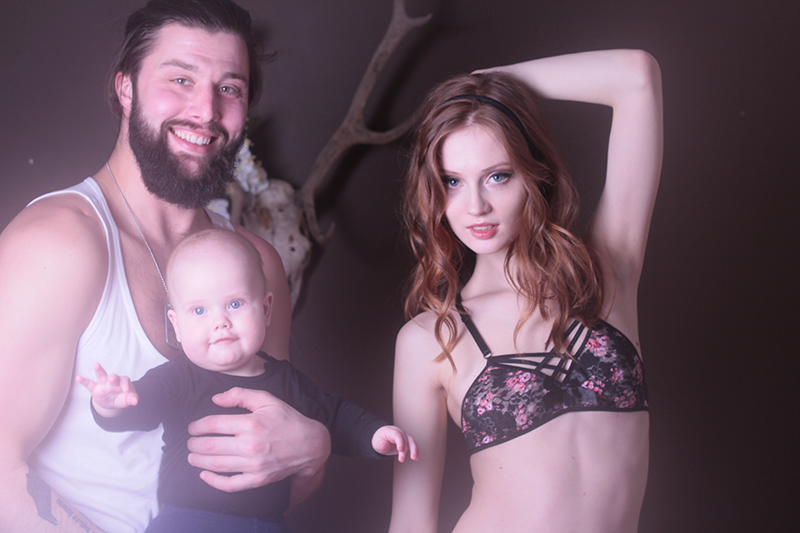 People always say how great it is to run your own business and to be your own boss and while it's true, there is a lot of things that are not not spoken of that often. You do have to sacrifice a lot, you have to put in so much hard work and dedication. The sleepless nights or the empty bank account are just two of the casualties. But in the end it is all worth it when you can hold the finished product in your hands, see a stranger wearing one of your pieces or receive an inspiring message from a client who feels wonderful in what you've made.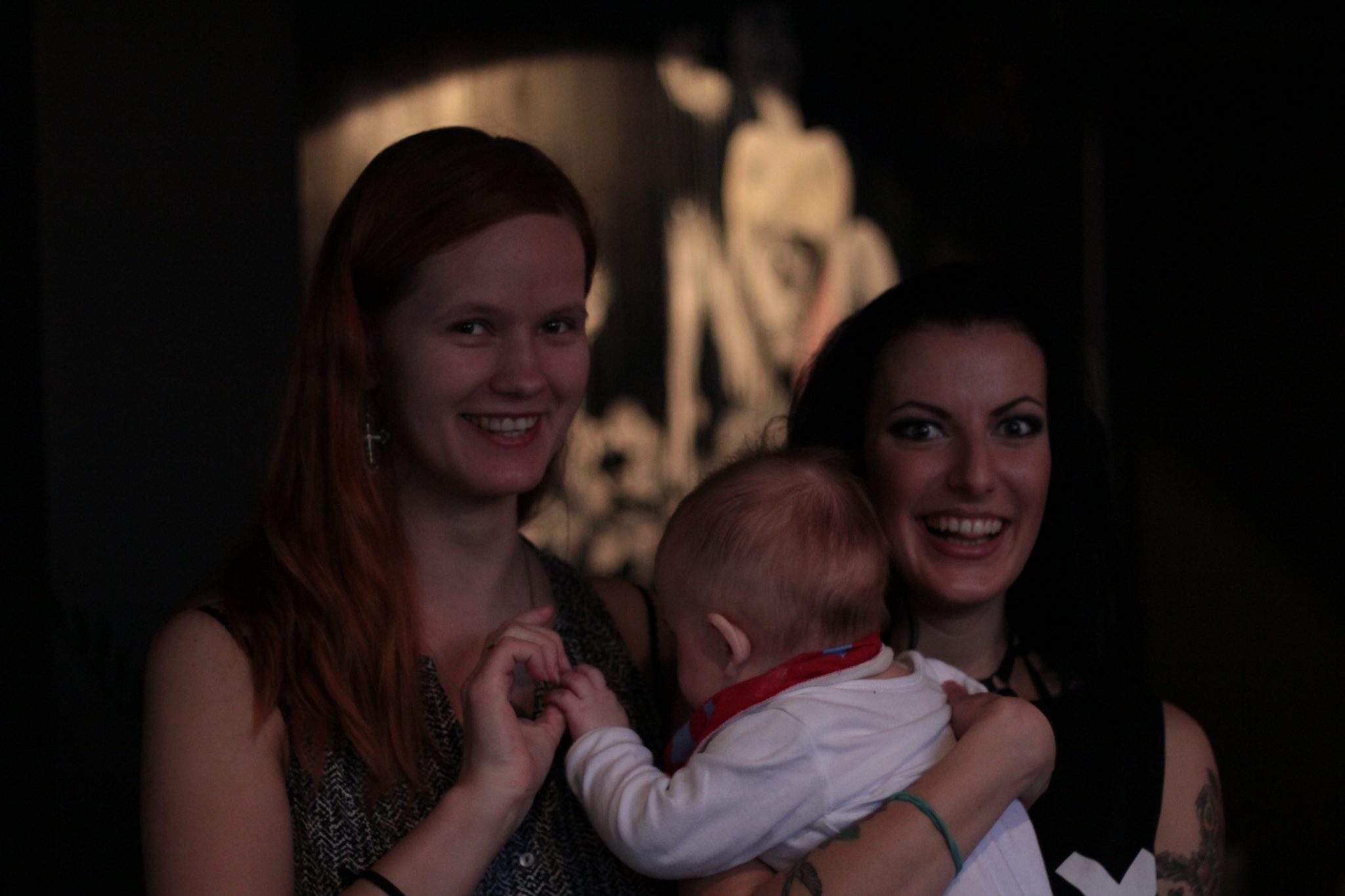 "I have nothing to wear!"
You could say that the brand was born out of frustration with the classic "Honey, I've got nothing to wear!" I made things that I wanted to wear myself but could not find in stores. I am educated in fashion design, yet there is no study program for lingerie designers in Latvia – a curious fact, given that the country takes pride in its lucrative lingerie industry. So when I started making lingerie, I followed the woman's body, my own body. I selected materials that felt nice on the skin, designs that were comfortable to wear all day long and flattered different body shapes, and had something extra to stand out. Throughout my pregnancy, breast-feeding and after that, I went through the whole Flash You and Me size range from S to L size in bralettes. I tried to listen to my body and its needs. After I stopped nursing, I needed more support, so I made our first underwire bras when before that I felt best in the comfort of a bralette.
And how nice it is to hear from happy clients that have experienced the same struggles with finding underwear that truly fits their needs. That's what makes it all so worthwhile for me.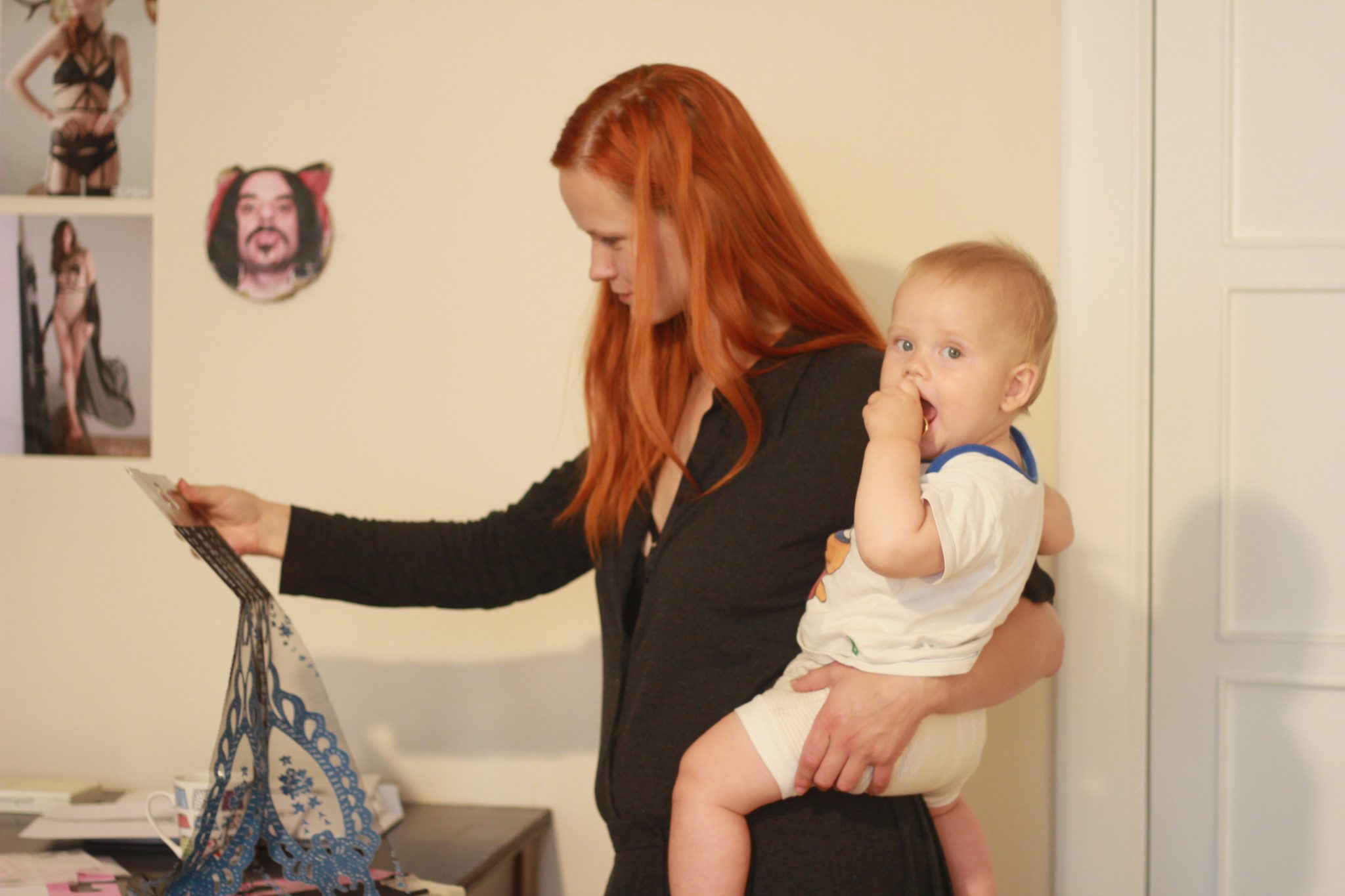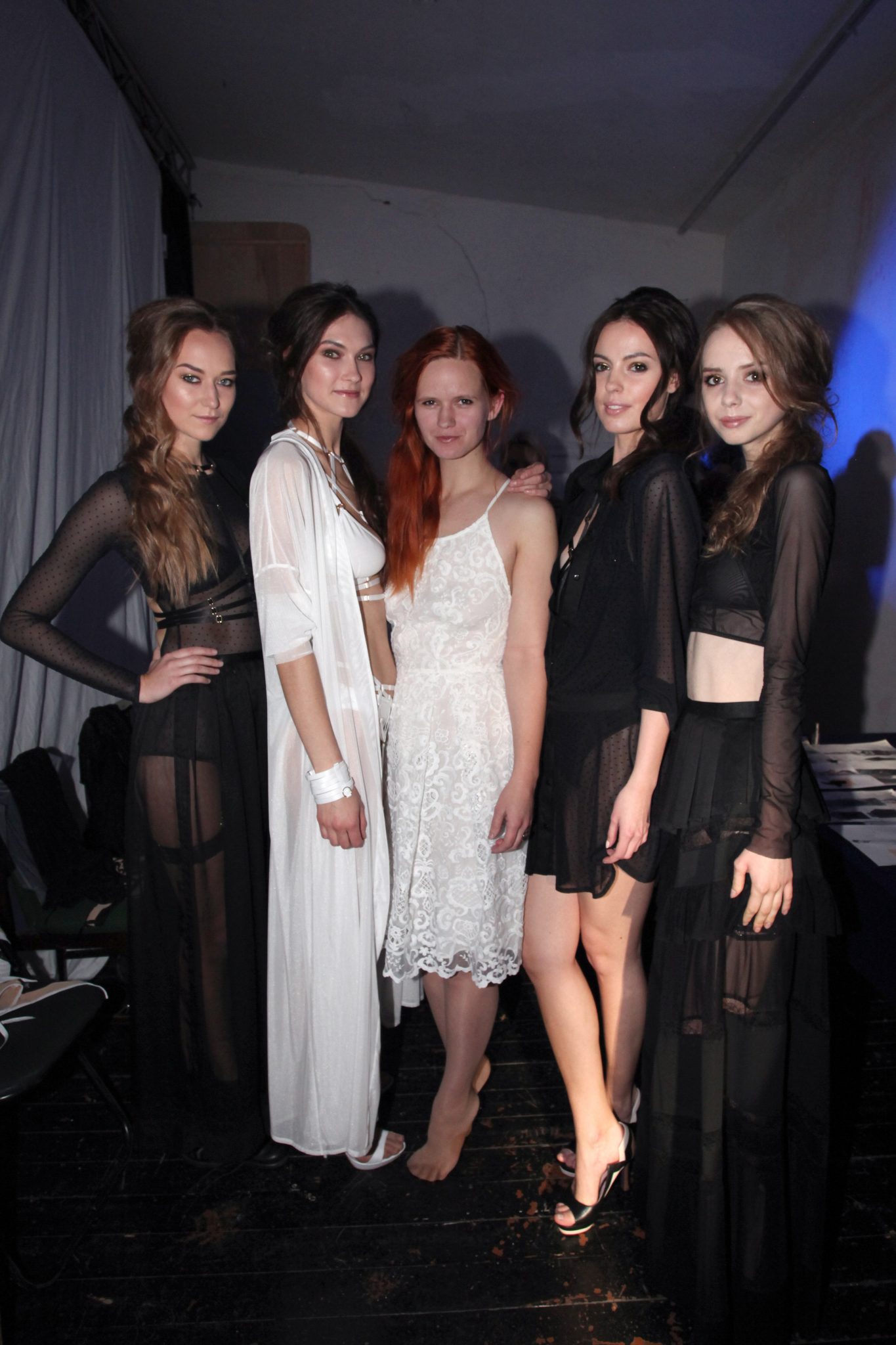 Today and Tomorrow
As our little baby grew bigger, our company did too. Now we are a team of 7 people. Everyday we create new memories together as a family and as a company. We have already done so much in less than three years, like putting out new collections, participating in Salon International de la Lingerie expo in Paris, working with our awesome clients and ultimately creating a brand from scratch. In coming years, we want to introduce a full range of products to dress you from head to toe.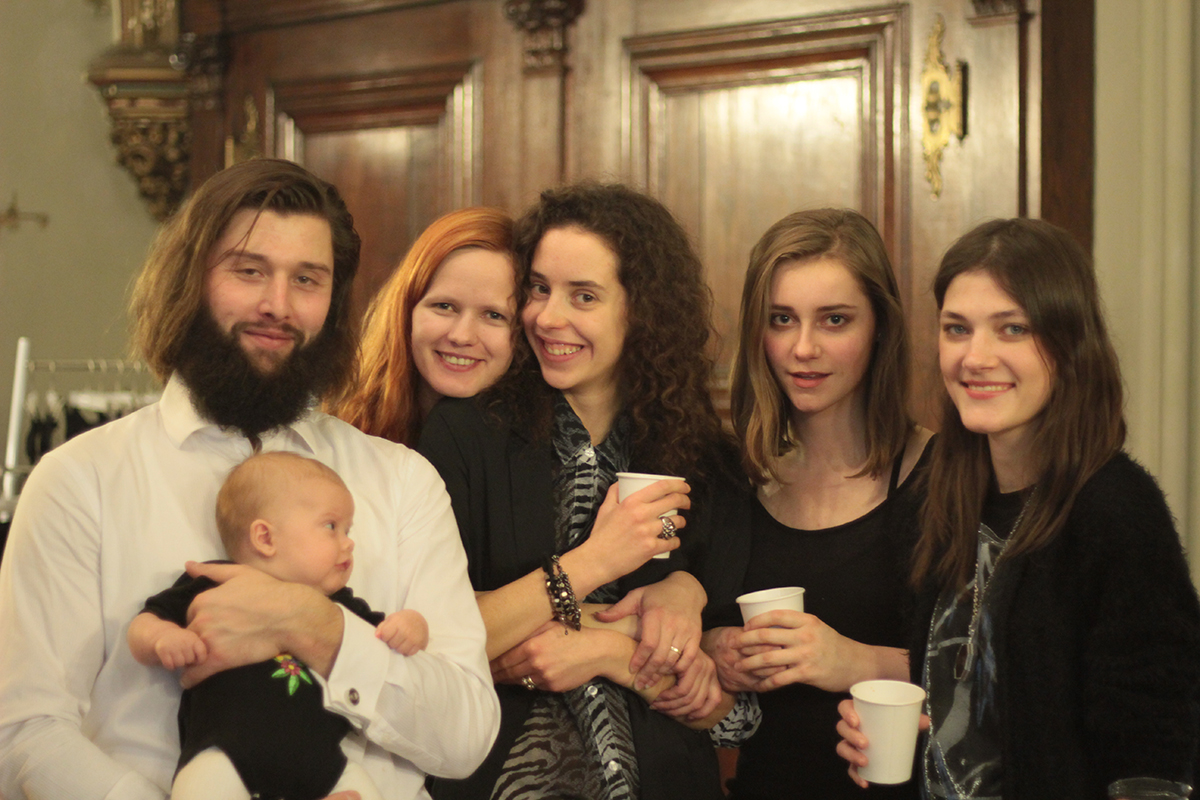 A personal dream of mine is to go to any place in the world, really, and see a stranger on the street wearing a piece by Flash You and Me.
I feel so happy and proud with everything that has happened to us in these past years, so I wanted to thank all of you for believing in Flash You and Me and for making this happen!
Sincerely,
Liva Steina
designer and creator of Flash You and Me